Ukraine war: Ukraine orders evacuation of parts of north-east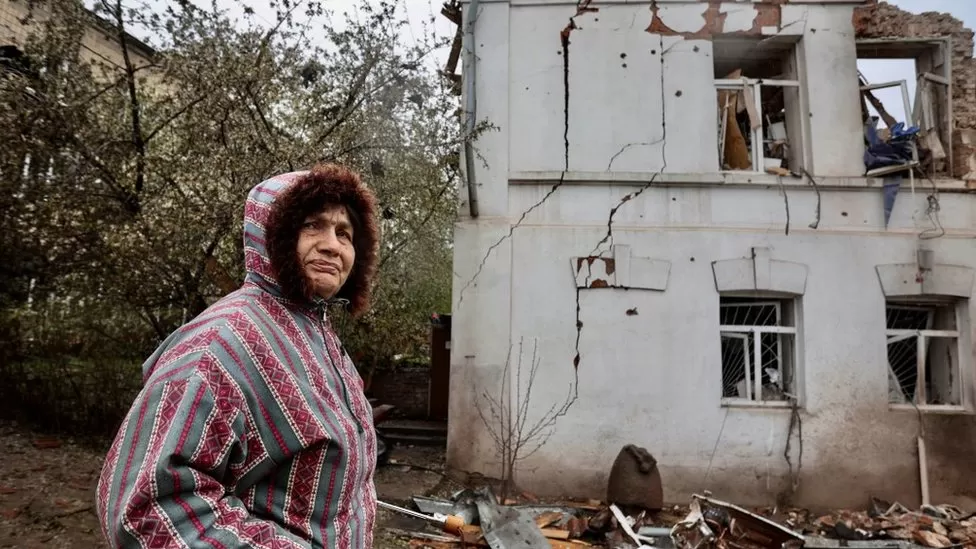 In response to Russia's increased attacks in the north-east, Ukrainian authorities have ordered the evacuation of all civilians from 37 settlements.
Kharkiv region authorities said they had to act due to "constant Russian shelling" in Kupiansk.
Ukraine reported that a woman was killed by shelling in the district on Thursday.
In the area, Russia says its troops have gained some ground. As a result of Russian attacks, Ukraine says it has repelled them.
There has been no independent verification of the comments made by the two warring sides.
Authorities in Kupiansk district said residents of two towns and 35 villages are being evacuated.
Authorities warned, "Don't neglect your personal safety or the safety of your family!"
There was an evacuation of civilians to "safe regions" of Ukraine, they said.
Kivsharivka resident said she was preparing to leave with her children, while her husband wanted to stay to care for his elderly mother.
Anna Koresh, 36, told AFP that leaving them behind is difficult. She added, "But it's important to take the kids to a safe place since it's getting dangerous."
According to the Russian defence ministry, its assault units in Kupiansk have "improved their position along the front line during offensive operations."
The Ukrainian military said its forces "repelled" Russian attacks.
According to Ukrainian officials, on Thursday evening a Russian shell hit a house in Podoly, Kupiansk district, killing a woman and injuring a man.
Kupiansk residents are not the first to be evacuated.
An increase in Russian shelling forced children and people with limited mobility to evacuate Kupiansk city in March.
Since Russian President Vladimir Putin ordered a full-scale invasion of Ukraine on 24 February 2022, Kupiansk has witnessed fierce fighting.
During a rapid counter-attack last September, Ukrainian forces retook control of the city from Russian troops in a matter of days.
Since Russia withdrew from areas near Kyiv in April, those advances and the liberation of Kherson were the most important front-line developments.
A Russian attack on a "civilian infrastructure" in Ukraine's southern Zaporizhzhia city also killed one person on Thursday.
There were nine more injuries, they said.