Uganda's hits back over expulsion from US-Africa trade pact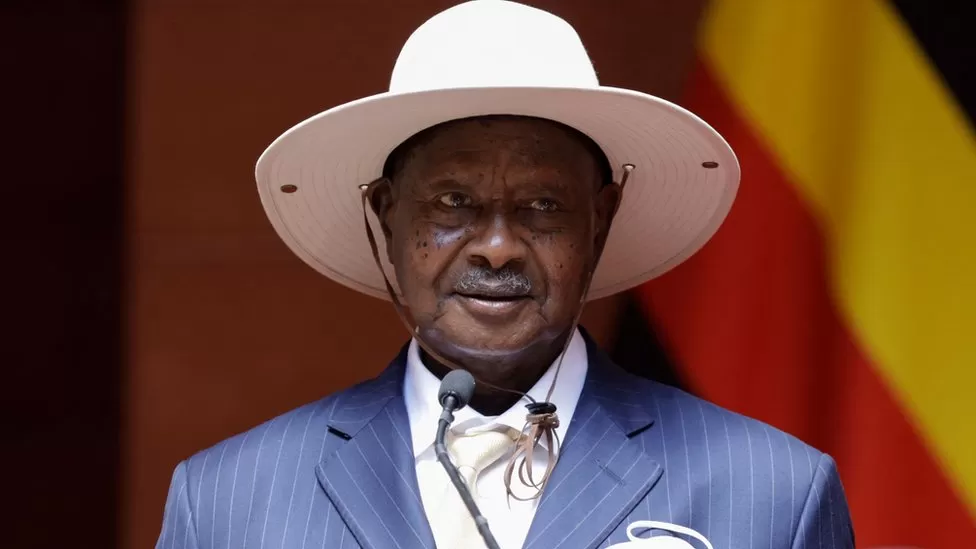 Uganda's president has downplayed the US' decision to kick the East African nation out of a major trade deal.
Earlier this week, Joe Biden announced Uganda and three other countries would no longer be included in the African Growth and Opportunity Act (Agoa).
After Uganda passed a tough new anti-homosexuality law, the US had previously said it might take such action.
According to President Yoweri Museveni, Ugandans should not be overly concerned about the situation.
On X, formerly Twitter, he said, "Some of these actors in the Western world underestimate the freedom fighters of Africa.".
The Agoa program was introduced in 2000 to give eligible sub-Saharan African countries duty-free access to the US.
Uganda has been exporting coffee and textiles to the United States for years without paying import taxes.
Uganda's main export market is not the US, so the expulsion is unlikely to have a significant impact on the economy.
Mr Biden announced plans to expel Uganda, Gabon, Niger, and the Central African Republic (CAR) in advance of the 20th Agoa forum in South Africa.
He cited "gross violations of internationally recognized human rights" by the governments of the CAR and Uganda for having been removed from the programme. There have been allegations of abuse and killing of civilians by mercenaries from the Russian Wagner group, which is working closely with the CAR.
Following the passage of Uganda's tough new anti-homosexuality law, the US warned it was considering removing the country from Agoa.
There have been global criticisms of the law, which imposes the death penalty on people who commit certain same-sex acts.
During his statement on Sunday, President Yoweri Museveni stated: "Despite some actors' opposition, Uganda is capable of achieving its growth and transformation targets."