Trump's valet pleads not guilty to assisting him in hiding classified documents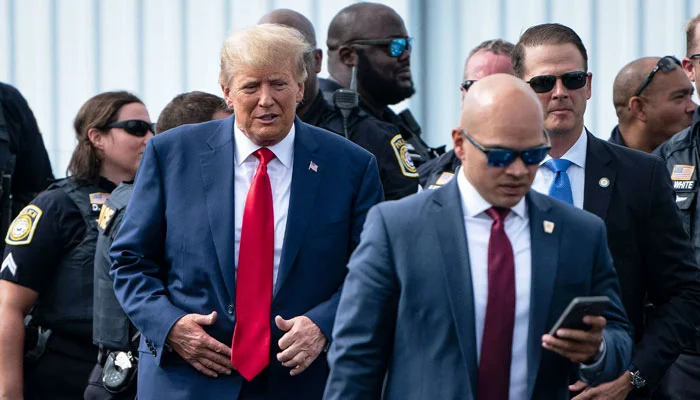 Former President Donald Trump's aide Walt Nauta has entered a not guilty plea on charges of concealing classified documents at Mar-a-Lago, Trump's Florida estate. 
A new defense attorney has been hired for Nauta, who was Trump's valet at the White House.
Nauta and Trump were indicted in June for unlawfully retaining national defense information and obstructing justice by hiding classified documents. Nauta allegedly moved boxes of documents with classification markings at Trump's direction to prevent them from being found by a Trump lawyer and federal agents during a search.
As a result of his difficulty finding a local Florida lawyer, Nauta's arraignment had already been postponed twice. However, he has now found representation from criminal defense attorney Sasha Dadan. 
In addition to making false statements, Nauta faces conspiracy charges.
As he appeared in court, Nauta smiled without making any statements. The former aide's defense attorney pleaded not guilty on his behalf, and the indictment was not read. Neither Nauta nor Trump have a trial date yet.
First former president to be charged federally and stately, Trump's case has drawn attention. Additionally, he faces a lawsuit in New York over the reimbursement of a porn star's hush money.
Nauta's defense team plans to vigorously defend him against the charges.
Federal investigators visited Mar-a-Lago to retrieve records just days before federal investigators used surveillance footage from the estate to prosecute. To protect grand jury secrecy rules and investigative sources, some portions of the search warrant have been unsealed.
As the case against Trump and his aide unfolds, it will be a high stakes affair with the spotlight on the former president. Both sides will present their arguments in court, and the court will determine the case's outcome.