Trump liable for fraud, judge finds in New York civil case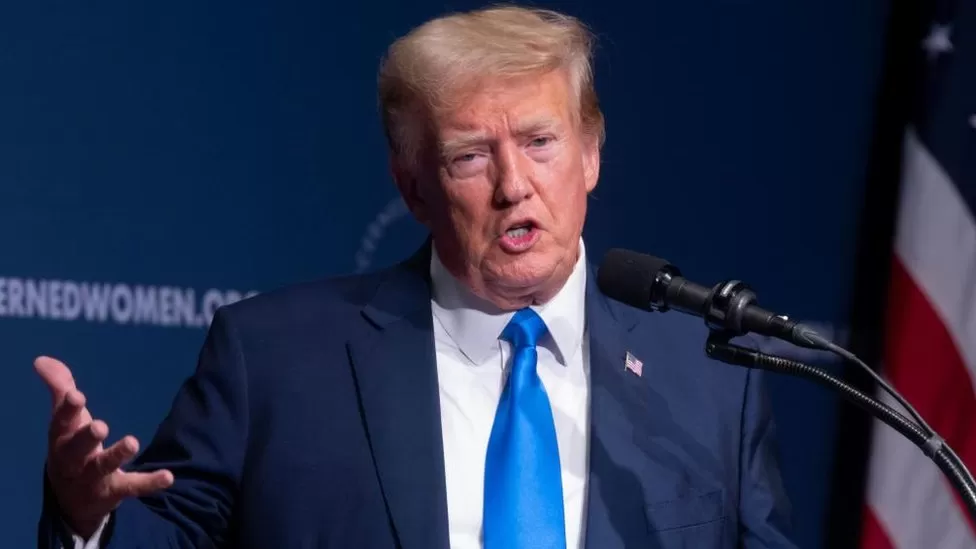 It resolves the key claim made by the former president's attorney general in her civil lawsuit.
A judge wrote, "There is no doubt that defendants used fraudulent valuations for their business.".
Before the case goes to trial next Monday, it is a major blow for Trump.
In a statement on Tuesday evening, a Trump lawyer called the judge's ruling a "miscarriage of justice."
Last September, Letitia James sued Mr Trump, accusing him, his two adult sons, and the Trump Organization of lying about his net worth and asset values.
According to James, the defendants fabricated financial records and business records to get better bank loan terms and insurance deals, and to pay less tax.
During the trial, she will seek $250m in penalties and a ban on Mr Trump doing business in his home state.
Non-jury trial is scheduled to begin on 2 October and last until at least December. James had asked the Manhattan state court to rule on her claims in a pre-trial phase called summary judgment.
It would speed up the trial if certain facts were found beyond dispute.
Mr Trump's lawyers, meanwhile, argued that the public had not been harmed by Mr Trump's actions and that the loans in question were old.
On Tuesday, Mr Trump dismissed the New York case as another political witch hunt by a prosecutor biased against him. "Highly politicized" is what he said about the judge.
He said the decision ignored "basic legal, accounting, and business principles".