Travis Scott impresses fan and gifts shirt & shoes at concert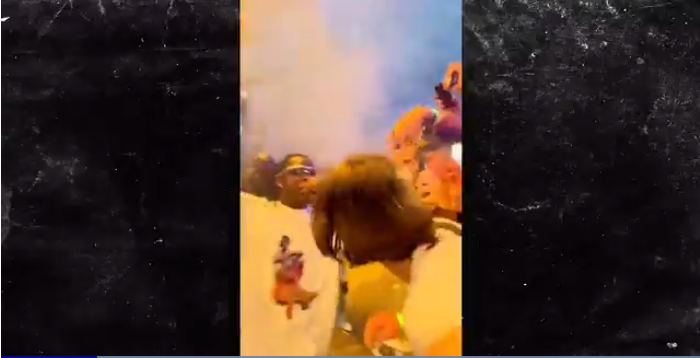 He recently gave a fan his shirt and shoes while performing at Rolling Loud festival in the Netherlands. 
He was captivated by a fan who flawlessly recited his lyrics back to him as he interacted with the audience. The rapper can be seen admiring the fan for keeping up with his rapid rhyming in a video circulating online. 
When Travis saw this interaction, he immediately removed his shirt and handed the fan an unreleased 'Utopia' item. Additionally, he gifted the fan a pair of custom Nike Air Jordans, which were also his own.
Travis managed to deliver the garments despite the frenzy surrounding him as others scrambled to grab the items. 
Afterwards, the Dutch fan expressed his gratitude on Twitter, stating that it had been the greatest night of his life. In an interaction, he remarked, "I slept like a baby with my new babies, ain't gon lie." He reposted fan footage of the unforgettable moment and wrote, "I WON LIFE."
An act of appreciation and connection between the artist and his fans is embodied in Travis Scott's gift of his shirt and shoes to a fan.