The Yankees face their first losing season in 30 years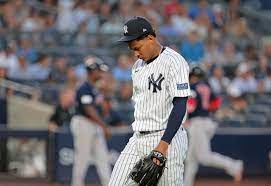 During last year's season, the team won seven games in the AL East. Injury problems and a lack of depth have plagued their season.
An unsuccessful season for the New York Yankees usually means they won't reach the World Series. In the Bronx, there is a sense of despair as the 2023 squad appears unlikely to make the playoffs. In 30 years, the Yankees are at risk of having their worst season.
The Boston Red Sox had a chance to end their archrivals' postseason hopes last weekend. Even though the Red Sox didn't have much time to leapfrog the teams ahead of them in the Wild Card race, they came alive when given the chance to avenge the 1978 Boston Massacre.
On Sunday, the Yankees showed signs of life as they attempted to avoid being swept by the Boston Red Sox after two straight demoralizing losses. An umpiring reversal resulted in a potential winning run being ruled out at the plate after the Yankees tied the Red Sox several times. As a result, the Yankees lost 6-5, extending their losing streak to eight games.
A losing streak of eight games is bad for any team, but it's virtually unheard of for the Yankees. That was the last time they dropped that many games in a row in 1995. Unless the Red Sox have a meltdown come September, the Yankees are likely to finish last in the American League East for the first time since 1990.