The stakes are high for Hershey this Halloween weekend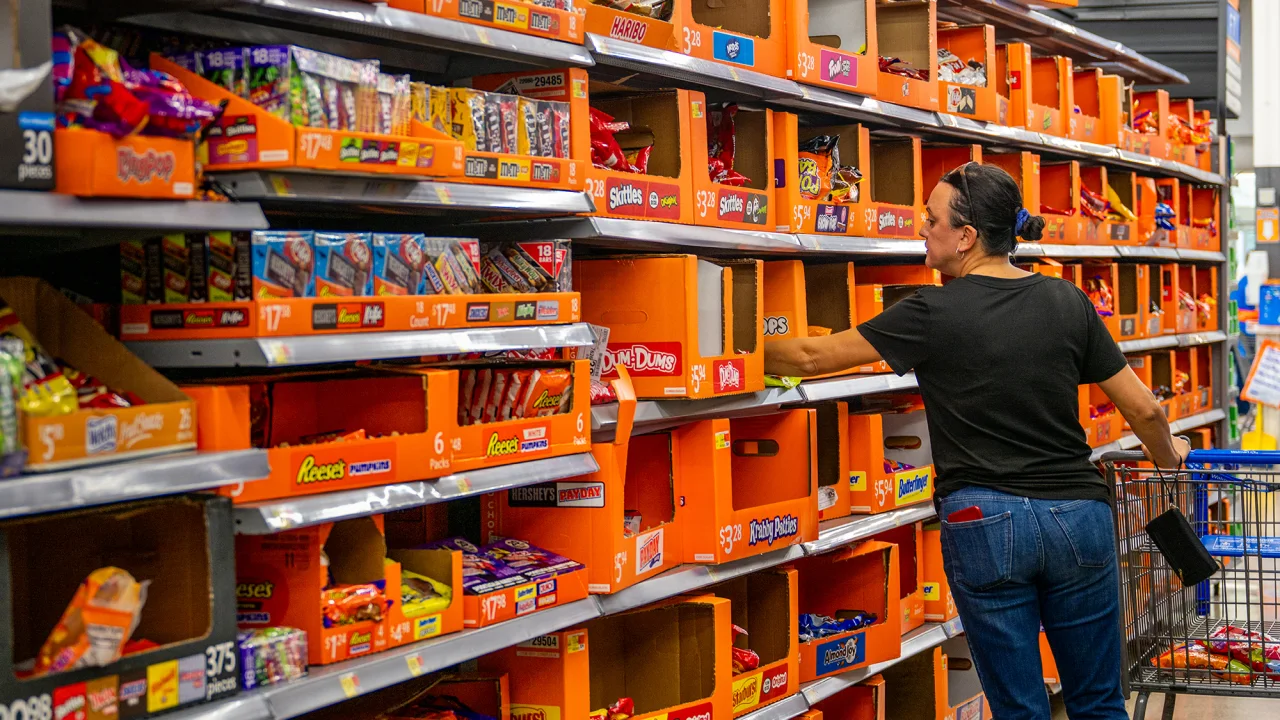 Last year, customers started their Halloween shopping early. This year, they're taking their time.
So Hershey – which makes Reese's, Kit Kat (in the US), Twizzlers, and more – is counting on shoppers to stock up on candy this weekend. With regular chocolate sales slowing, the stakes are high, especially with cocoa prices soaring.
Hershey CEO Michele Buck said Thursday in prepared remarks that consumers have returned to buying trick-or-treat candy closer to Halloween after supply chain and availability concerns spurred earlier purchases last year.
Halloween is next Tuesday, so we still have several important selling days left."
In terms of how things will turn out this year, it's too early to tell. Early this month, things were "off to a little bit of a rocky start," said Dan Sadler, principal of client insights at consumer research firm Circana.
People were eager to celebrate after Covid shutdowns in 2021, he said, which led to a great year for Halloween candy sales. The previous year was worse. According to him, sales have lagged behind last year's poor performance so far this season.
Even though more people have been making holiday purchases later in the season, there is still time to close the gap. For Hershey, at least, there will be no supply issues this year.
Hershey warned last summer it would not be able to meet Halloween demand, but this year "shelves are full," Buck said. According to her, trends are in Hershey's favor so far. To date, Hershey Halloween retail sales are up slightly compared with last year, and we are outperforming the category.