The pastor who survived 17 years in forgotten jungle army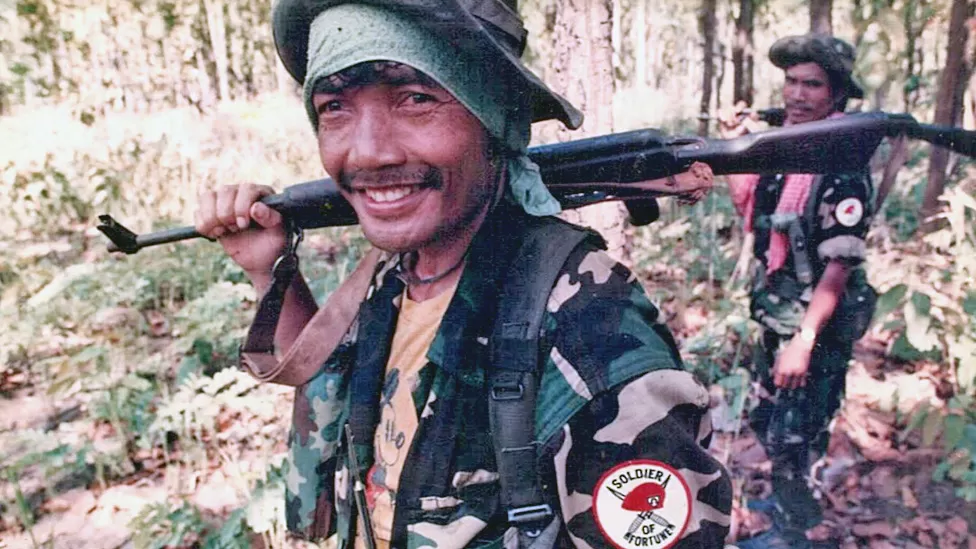 Pastor Y Hin Nie preaches the gospel from the comfort of his church in North Carolina, the US. He endured nearly two decades in the jungle as a young man, preaching to his comrades fighting Vietnamese troops long after the war had ended – his AK-47 never far from his side.
Hin Nie and his unit of insurgents were cut off from the world and foraged for food and hunted for tiger skins to pay the Khmer Rouge. After Hin Nie negotiated their freedom, his "forgotten army" gave up its arms in 1992.
He nearly died on 30 January 1968 when the Vietcong, fighting for the Communist North in Vietnam, launched a massive attack under the cover of Tet, or New Year celebrations, firing rockets at US-held areas.
Growing up in Vietnam, Hin Nie lived with American Christian missionaries in Buon Ma Thuot, the largest city in Vietnam's Central Highlands. He says his mother and father left him with the missionaries when he was eight because they were poor and wanted him to have a better life.
When the rockets hit, his adopted "godmother", Carolyn Griswold, was sleeping. Missionaries report that Communist troops also detonated explosives inside the house.
Leon, Carolyn's father, died immediately. Hin Nie, who was staying at a friend's house that night, rushed home and helped Carolyn out of the rubble. Soon after, she passed away.
"My godmother suffered," he says. My life was saved by God."
When Hin Nie hid in a bunker, many other missionaries were killed and captured.
"Kill anything that moves" during the Vietnam War
A battle that destroyed a city
In spite of his losses, he continued to study Bible and work at a church.
The US-backed South's troops were destroyed and forced to retreat from Buon Ma Thuot in March 1975, when he joined the war.
Hin Nie and 32 bible school students escaped after bombs rained down.
Hin Nie was approached by members of the United Front for the Liberation of Oppressed Races (Fulro), an armed insurgent movement advocating autonomy for ethnic minorities called Montagnards. The Christian faith of these highland people has long been persecuted in Vietnam.
Hin Nie's close relationship with American missionaries and his fluency in English may have helped reconnect them with US troops who recruited tens of thousands of highlanders as frontline fighters before withdrawing from the war in 1973.