Thailand's reformist leader fails to become PM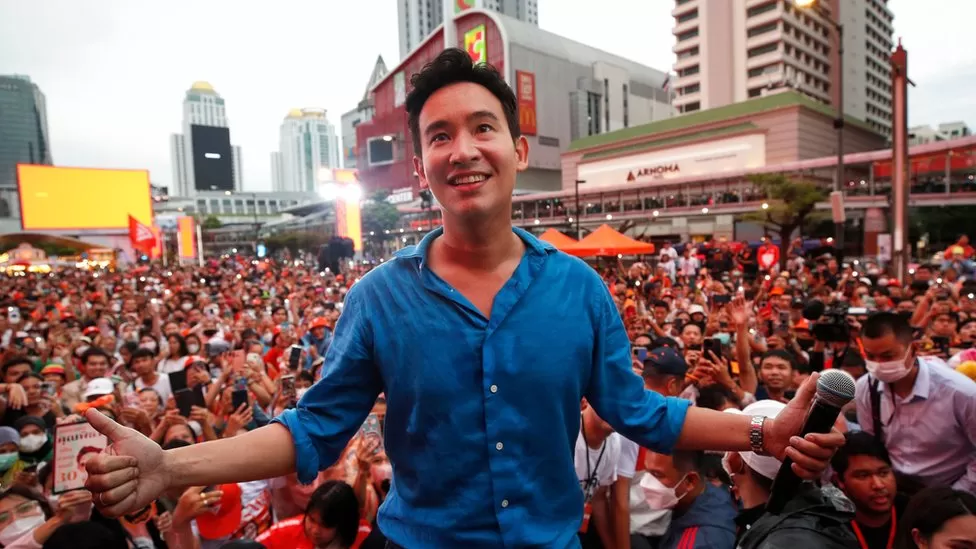 In Thailand's election, the reformer who won the election failed to win enough votes in parliament to become prime minister.
As a result of voters rejecting nearly a decade of conservative military rule, Pita Limjaroenrat swept to victory in May.
The president holds a majority in the lower house, but he was unable to win over enough unelected senators, who were all appointed by a previous military government.
Furthermore, Mr Pita faces last-minute legal challenges that could disqualify him. Election rules are alleged to have been broken by him.
He told reporters, "I accept it, but I will not give up.". In the future, he added, "I will use this time to garner more support from the public.".
All senators except 13 voted against Move Forward, abstaining or voting against its young leader. Each time a vote went in his favor, the crowd cheered, and when it went against him, there were groans and jeers.
For the 42-year-old Harvard graduate and former tech executive to win, he needed the votes of more than half of parliament's 749 members in both chambers, but he only secured 324, 51 short of the 375 votes required.
Parliament keeps voting until a PM is elected – another vote is scheduled for next week. However, it's unclear how Mr Pita can make up the difference.
In that case, the political turmoil seen so often in Thailand in recent years might flare up again – dampening the hopes of millions of Thais for a fresh start in their country.
"You've got many elements of democracy, but at the very least you need an election. It should matter. Why should I bother coming to vote any more, since my vote doesn't matter any more," one Move Forward supporter bitterly declared.
He faces a number of other obstacles on his path to power, in addition to the parliamentary numbers against him. He is now being investigated for holding shares in a defunct media company by the notoriously conservative Constitutional Court.
Move Forward's proposal to amend the draconian royal defamation laws, which have jailed hundreds of critics of the monarchy, is viewed as an attempt to overthrow Thailand's entire political system.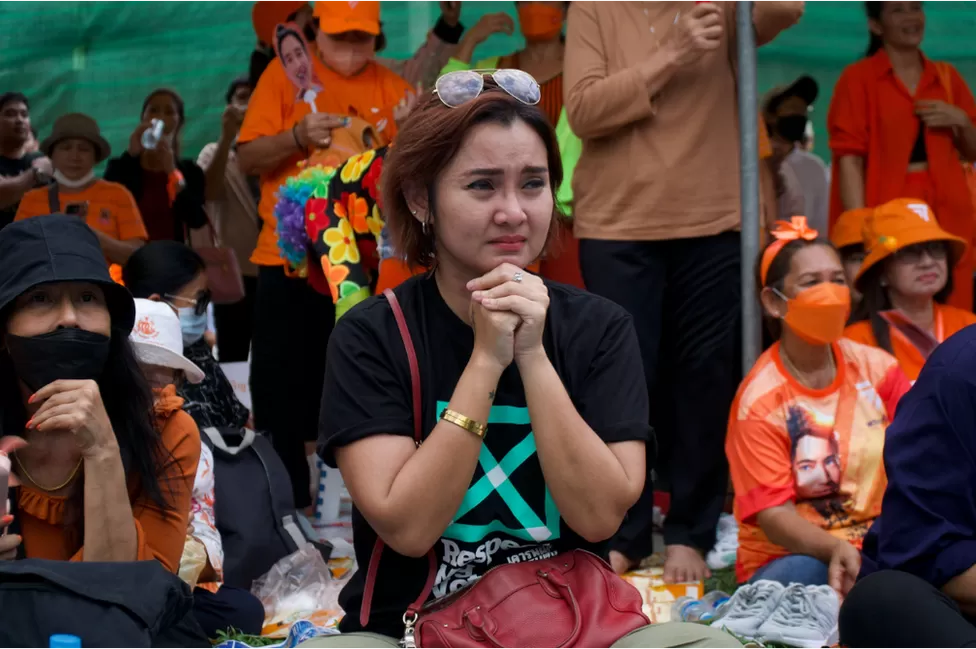 Earlier this week, outgoing Prime Minister Prayuth Chan-ocha announced his retirement. He was the army chief who overthrew civilian leaders accused of massive corruption in 2014. It was Thailand's second military coup since 2006, and in both cases, a member of the Shinawatra family was ousted.
Paetongtarn Shinawatra, daughter of exiled former prime minister Thaksin Shinawatra, leads one of the largest blocs in Mr Pita's coalition.
It has been alleged that Mr Prayuth used the decades-old read majeste laws to crush free speech under his leadership, which can land people in jail for speaking against the monarchy.
During his term, people have been jailed for selling duck-themed calendars and dressing up like the country's queen.
Pita has described Prayuth's term as Thailand's "lost decade" and promised to end the country's cycle of corruption and military uprisings. As a result of his reforms, he vowed to demilitarize, demonopolize, and decentralize the country.
As part of his campaign promises, he promised to amend the lese majeste laws in a country where the monarchy is revered.
In parliament, Move Forward's opponents cited its promise to amend the harsh royal defamation law as justification for blocking it. MPs of the royalist party said the reformists were provoking violence and even civil war by bringing up the monarchy.