Syria says four soldiers killed in Israeli strike in Damascus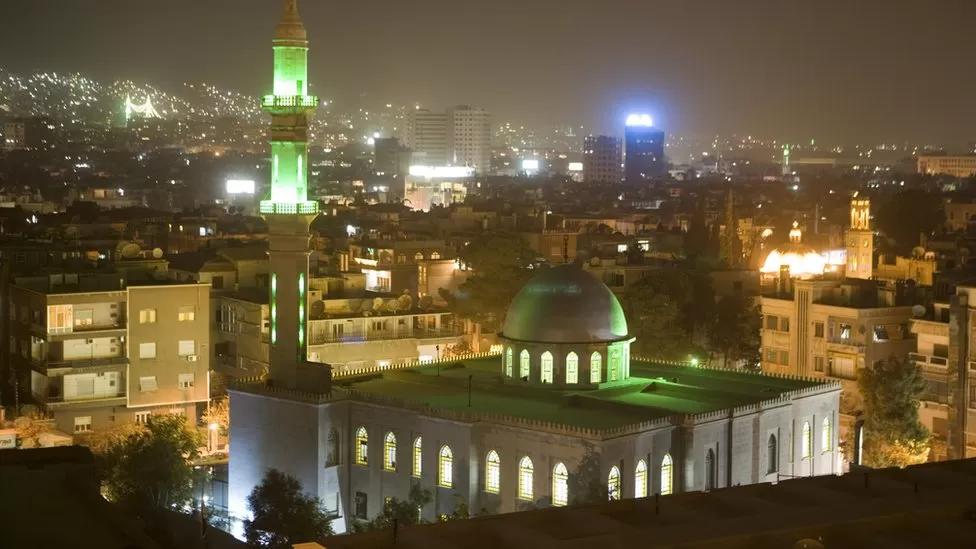 State media reports that four Syrian soldiers were killed and four others wounded in an Israeli missile attack overnight.
As reported by Sana news agency, some material damage was also caused by the strike near the capital Damascus.
According to the source, some of the Israeli missiles were shot down.
There have been no comments from Israel so far. Military sites in Syria linked to Iran-backed militants are frequently targeted by it.
According to AFP, its correspondent in Damascus heard explosions.
In addition, social media users have posted videos purportedly showing bright flashes in the sky near Damascus.
Syria accused Israel of killing four civilians and a soldier in missile attacks on Damascus in February.
Iran's influence has grown in recent years in Syria, where Israel's military rarely acknowledges specific strikes on targets.
It has been described as a "shadow war" between Israel and Iran over recent years, in which unclaimed attacks have been made against assets, infrastructure, and individuals of each nation.