State defines when personal' priorities clash with national priorities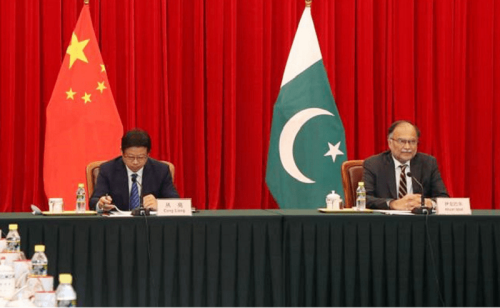 Therefore, Pakistan's policymakers must set economic goals that are not only compatible with the nation's changing needs, but also aligned with the aspirations of most citizens. Democracies and democratic institutions cannot flourish unless the country allows democracy to flourish.
Please allow the caretakers to hold elections next month in accordance with their constitutional duties. Elections should be held in a free and fair manner to determine which political parties will form a new government. If democracy flourishes and our democratic institutions are strengthened, then one can expect the kind of democracy we will have.
Pakistan's economic situation is chaotic because it has overborrowed funds from a variety of foreign commercial sources and a few friendly foreign countries. Moreover, the International Monetary Fund (IMF), whose lifeline lending paved the way for external borrowing from other sources, directs us what to do.
Due to the $3 billion IMF Standby Arrangement (SBA) fund facility that will be completed in March 2024, no caretaker or elected government can defy the terms of the SBA until then. Additionally, Pakistan will need a $7bn-$8bn extended fund facility from the IMF for three years after March 2024.
There are no other options available to the country. Friendly countries that have provided forex support in recent months are unlikely to agree to offer more without such IMF lending.
Since our own sources of foreign exchange — exports, remittances, foreign direct investment, and portfolio investment — are unable to generate enough funds to cover massive foreign outflows, mainly via imports and debt servicing, in the next three years, we will need a lot of foreign exchange. Every misstep on the economic front could make the situation worse.
Mid-August is the end of the term of the PDM coalition government. But last week, it approved Rs51bn in voter-influencing schemes recommended by parliamentarians. There is no doubt that the federal government has disregarded the concerns of the IMF and the concerns of all regarding the timing of such spending.
It seems out of sync with the country's fiscal situation to advance such politically ambitious spending. According to the State Bank of Pakistan's provisional data on the upcoming fiscal year (July 2022-June 2023), the federal government borrowed Rs3.836 trillion from commercial banks. More than half of the Federal Board of Revenue's tax collection in FY23 came from this amount. In the first two weeks of this fiscal year (from July 1 to July 14, 2023), the government borrowed another Rs499.5bn from banks.
According to the IMF, Pakistan has promised to let exchange rates move in accordance with market forces. Despite this, the Overseas Investors Chambers of Commerce and Industry continues to complain about the painful delays multinationals operating in Pakistan face in repatriating profits and dividends. Pakistanis living abroad often complain about having to send foreign exchange abroad to pay for their children's education and medical care.
Even though the pace of LC opening and financing has improved recently, import letters of credit (LC) are still not being opened freely. Such measures may prove counterproductive after a while in terms of stabilizing the rupee.
When the IMF reviews Pakistan's progress under the $3bn SBA in November, Pakistan must make the exchange rate truly market-driven. This could lead to a dramatic fall in the local currency. In the interbank market, the rupee recently touched a six-week low of 288 to a US dollar, despite all efforts to keep it stable.