Smash Mouth frontman Steve Harwell dies at 56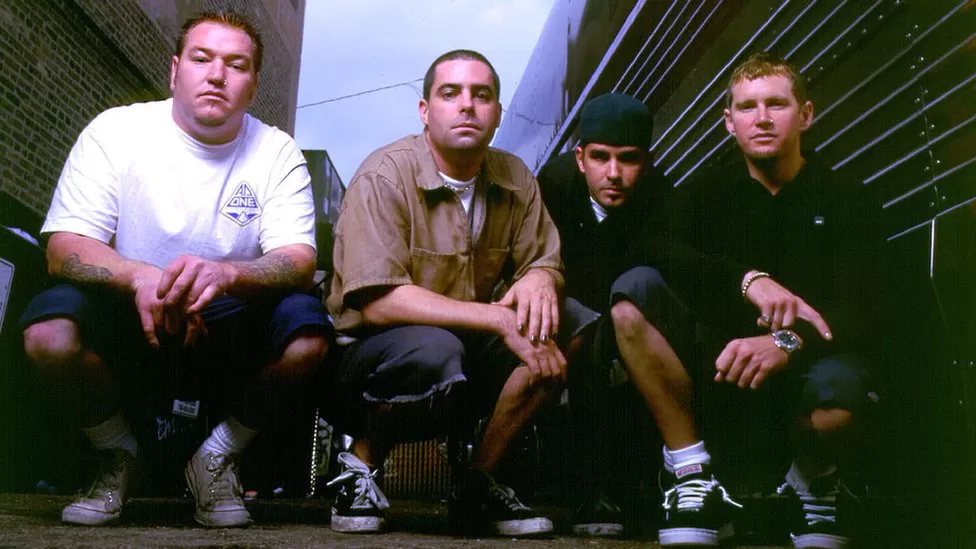 According to the band's manager, Harwell was in the final stages of liver failure and receiving end-of-life care at home.
According to Robert Hayes, Harwell died "surrounded by family and friends" at his home in Idaho.
With All Star, Walkin' on the Sun, and I'm a Believer, Smash Mouth had a string of hits in the 1990s and 2000s.
Steve Hayes lived a full-throttle life, burning brightly throughout the universe before he passed away.
As a result of physical and mental health issues, Harwell retired from the band in 2021.
As a result of his alcoholism, the musician was diagnosed with cardiomyopathy in 2013 as well as a neurological condition affecting his memory and speech.
He made the decision to leave Smash Mouth after he appeared intoxicated at a performance in upstate New York, where he was filmed slurring his words and yelling at the crowd.
According to his long-time manager, Robert Hayes, Smash Mouth does not have long to live, and is being cared for by his fiancée and hospice. In 1967, Harwell began his musical career with the hip-hop group F.O.S. (Freedom of Speech), whose sound was heavily influenced by Chuck D and Public Enemy.
As local radio supported their debut single Big Black Boots, Harwell called time on the band when he heard Dr Dre and Snoop Dogg's game-changing work on The Chronic.
Taking a detour into alternative rock, he began jamming with Kevin Coleman, his old friend, and later formed Smash Mouth with Greg Camp and Paul De Lisle.