Scotland beat Netherlands by 59 runs to seal progress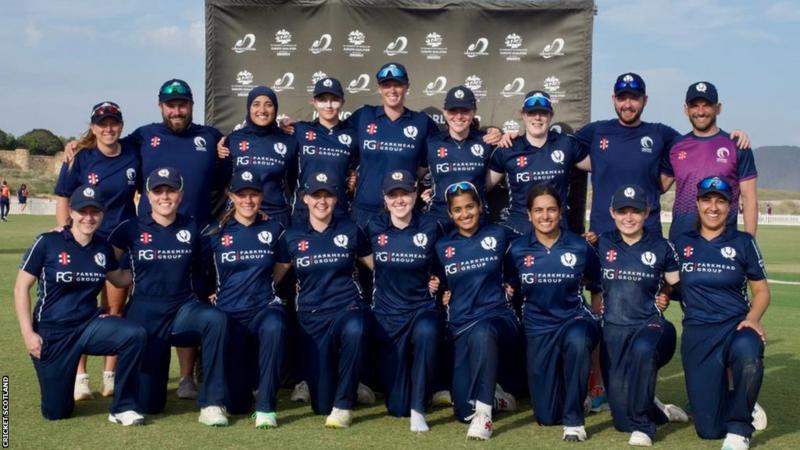 As a result of Sarah Bryce's 49 runs, the Dutch were able to set a target of 123 in Almeria, Spain.
Carter took three wickets as the Netherlands were bowled out for 63.
Scots and Dutch are assured of top two places in their World Cup Europe Qualifier division with one match left.
On Tuesday, Scotland will play France, while the Netherlands will play Italy.
The two European qualifiers will be joined by Ireland, Sri Lanka, Thailand, United Arab Emirates, Vanautu, the winner of the Americas Qualifier, and two African qualifiers in the World Cup Qualifier.
Carter contributed 15 runs in addition to her wickets, as did Priyanaz Chatterji, who also took two wickets.
The Netherlands were led by Eva Lynch, who took two wickets.