Salman Khan, Katrina Kaif reunite on big screen for Tiger 3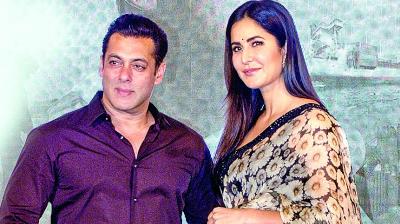 I am delighted to announce that the much-awaited teaser for Salman Khan's spy thriller Tiger 3 has finally been released.
As part of the Tiger franchise, which began with Ek Tha Tiger in 2012 and continued in 2017, the teaser offers a sneak peek into the third installment of Tiger Zinda Hai, which stars Salman Khan.
A teaser for the film has been released on the birth anniversary of Yash Chopra, the man behind the filmmaking giant Yash Raj Films.
The film is directed by Maneesh Sharma with Katrina Kaif playing the role of Zoya again, and Emraan Hashmi playing the role of the antagonist.
As the clip begins, we hear Tiger (played by Salman Khan) say, "I'm Avinash Singh Rathore, but to all of you, I'm Tiger," and he goes on to tell his story.
As the plot unfolds, Tiger is labeled a traitor after serving his country for 20 years, and he asks the nation as to how they would like to portray him to his son, as he has served his country for twenty years.
The movie Tiger 3 is a part of Yash Raj Films' espionage series, which also includes the films Pathaan, War, Tiger Zinda Hai, and Ek Tha Tiger, and is another in the series of espionage films.
As well as that, Shah Rukh Khan will also make a special appearance as Pathaan, just like Salman did in Pathaan.