Saba Qamar honoured with UAE golden visa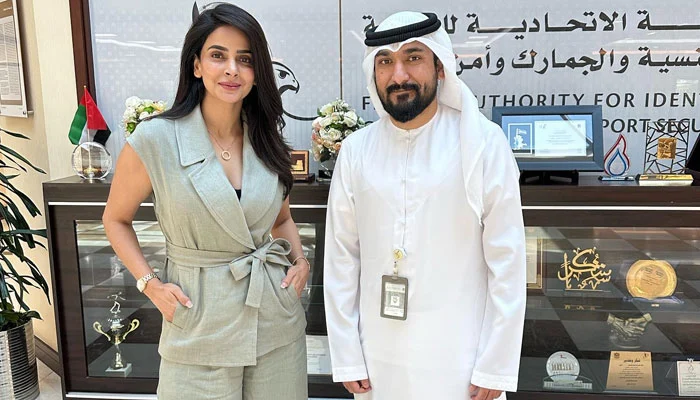 Saba Qamar, a Pakistani film and television actor, has been awarded a golden visa to the United Arab Emirates. 
The noted actor took to Instagram on Tuesday to thank the Gulf country for the golden visa, saying she can't thank them enough for "opening your home to me". 
Throughout the process, Qamar also acknowledged the great support that she received from the consultants. 
I would like to thank the amazing government of UAE for awarding me a Golden Visa. I cannot thank you guys enough for opening your home to me. Without @gcclegalconsultants' support, this whole process would not have been possible. Lots and lots of love to you!" she said.
As well as sharing pictures with Pakistan and UAE flags, Qamar shared a thread of his own. 
According to the UAE government's official website, the golden visa allows foreign talent to live, work, and study in the country while enjoying exclusive benefits. 
In addition, investors, entrepreneurs, scientists, outstanding students and graduates, humanitarian pioneers, and frontline heroes are eligible for the golden visa.