Rupee makes massive gains in interbank market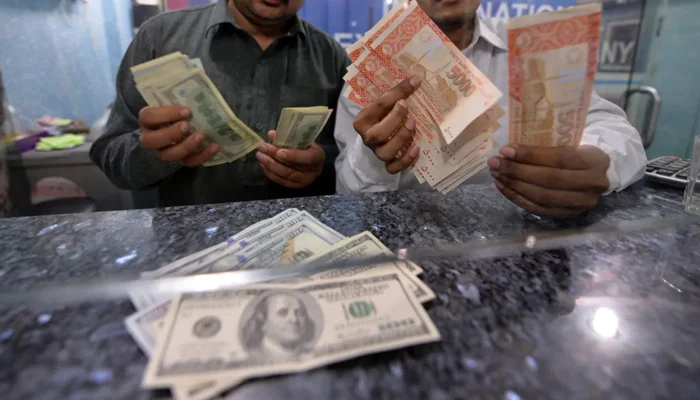 As a result of the much-anticipated deal with the International Monetary Fund (IMF), the Pakistani rupee strengthened further on Tuesday in the interbank market.
An IMF short-term loan of $3 billion was secured by the country on Friday, providing some much-needed relief as the economy teeters on the brink of bankruptcy.

In the interbank market, the local currency gained Rs10.5 or 3.83% against the greenback. In the last trading session before the Eid holiday, it closed at 285.99.
In the interbank market, the dollar rose to a record Rs290.93 on May 11. As of now, it has dropped 23.43 rupees.
Mohammad Sohail, CEO of Topline Securities, said the rupee gained up to 3% as expected.
According to the government, the partial funds under the deal will be disbursed by the middle of July, confirming the sustainability of the gains.
The government has also claimed that it will secure around $4-$5 billion from Saudi Arabia, the United Arab Emirates, and the Islamic Development Bank – which would improve dollar liquidity.
It is likely that the rupee will remain strong and stable if these payments materialize.
It is possible, however, for the pressure to increase if the payments are delayed.
According to the government, Pakistan's reserves will reach $14 billion by August, so the rupee will likely stabilize around 270 or 280.