Ron DeSantis and Gavin Newsom to square off in November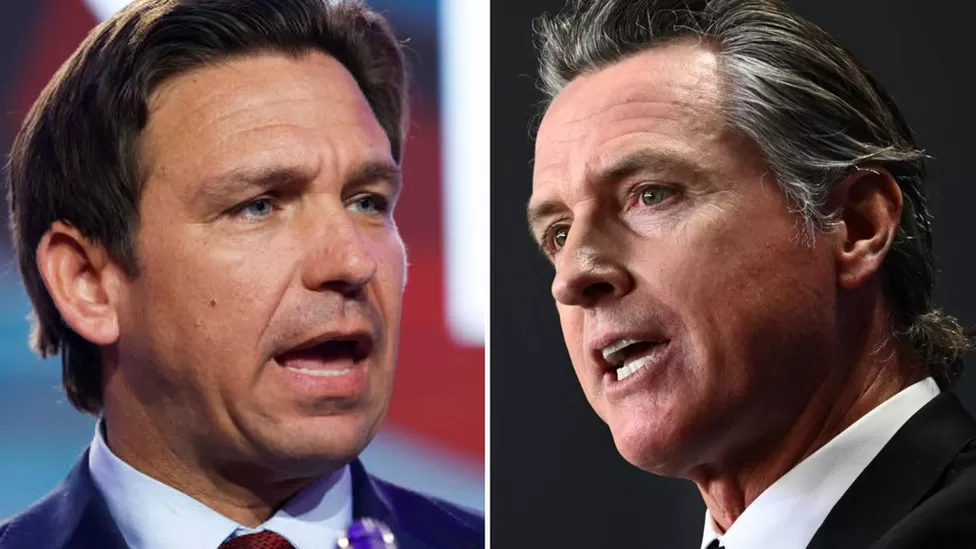 Florida Governor Ron DeSantis will face California Governor Gavin Newsom in a first-of-its-kind event.
According to the network, the 90-minute debate will take place in Georgia and will be moderated by Fox anchor Sean Hannity.
There will be a head-to-head between two rising stars in their respective parties.
Despite trailing the frontrunner, former President Donald Trump, by more than 40 points, Mr DeSantis, 45, is currently polling second in the Republican primary.
While Joe Biden is gearing up for re-election, Mr. Newsom has emerged as a key ally.
Neither man is a newcomer to politics, but both are fresh faces on a national political stage dominated by concerns over their aging.
Polls indicate that the president and ex-president will face off again in 2020, even though neither is very popular with voters. In an exclusive sit-down with Mr Newsom in June, Mr Hannity, a Fox News primetime mainstay, raised the prospect of a head-to-head between the two governors.
Californian, who has often criticized his party's timid messaging, said he could beat Mr. DeSantis.
I would do it with one day's notice without notes. I look forward to that," he replied.
Mr DeSantis accepted the invitation and responded that Mr Newsom would oversee a "Californication of the United States".
At the request of Mr Newsom's team, the November face-off will take place without a live audience.