Rawalpindi, Islamabad impacted by heavy rains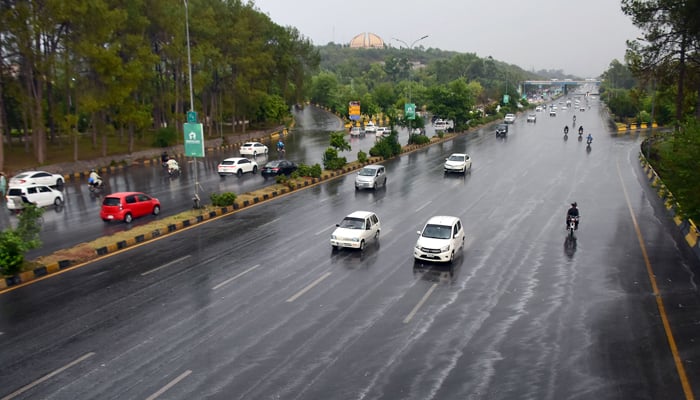 There have been heavy rains and thunderstorms in the twin cities of Islamabad and Rawalpindi, causing sewerage problems.
58mm of rainfall was forecast for the two cities by the Pakistan Meteorological Department (PMD). As rainwater accumulates in various areas, sewerage lines remain blocked.
Roads in Rawalpindi, particularly Bohar Bazar, Moti Bazar, Jamia Masjid Road, and Sadiqabad, are affected by accumulated water, disrupting life in both Pindi and the federal capital.
Sewage lines remain blocked in the twin cities, leading to water entering homes and shops.
WASA's Managing Director Muhammad Tanveer said that the agency's team is on the ground with machinery for drainage in low-lying areas.
Katarian and Gawalmandi in Nullah Lai flow nine and eight feet of water, respectively. Water levels are being continuously monitored in the nullah, according to the MD.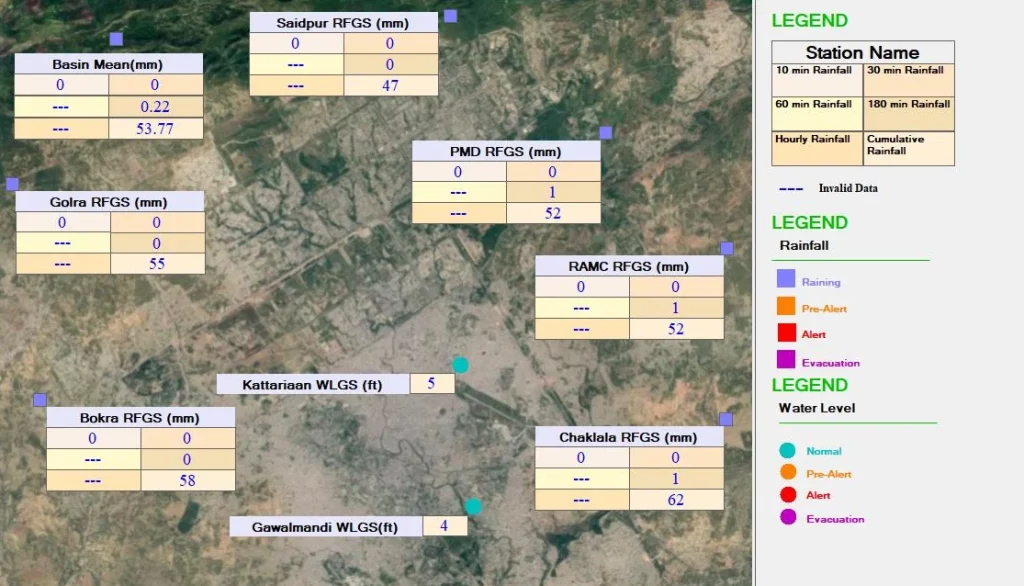 Meanwhile, power outages are affecting sectors in the federal capital, including G6. It has been two hours since electricity was restored in sector G6.
Earlier, the Met department predicted partly cloudy weather with rain-wind and thundershowers (isolated heavyfalls and hailstorms) in Islamabad, with temperatures ranging from 35°C to 37°C.
A dust-thunderstorm/rain is expected in Punjab, Islamabad, Pothohar region, Khyber Pakhtunkhwa, north/east Balochistan, Kashmir, and Gilgit-Baltistan, according to PMD.
The Met Office said it expected isolated heavyfalls (with isolated hail storms) in Northeast Punjab, Potohar region, Upper Khyber Pakhtunkhwa and Kashmir during the period.