Ranveer Singh passing Amitabh, Shah Rukh Khan legacy 'Don 3'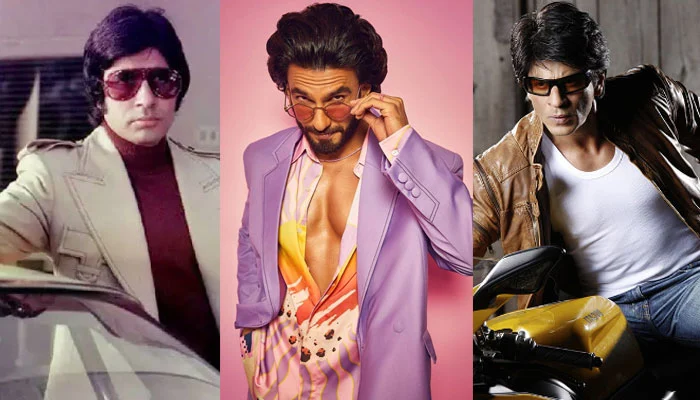 In a recent interview, Ranveer Singh talked about finally being able to achieve his childhood dream of continuing Amitabh Bachchan and Shah Rukh Khan's legacy with Don 3.
He hopes his portrayal of Don in the upcoming installment of Rocky Aur Rani Ki Prem Kahani will make the two "G.O.A.Ts of Hindi Cinema" proud.
The actor penned on Instagram alongside childhood photos mimicking Don, "Gosh! I've been dreaming of doing this for a very, very long time!".
In his words, "as a child, I fell in love with movies and watched and worshiped Amitabh Bachchan and Shah Rukh Khan – the two greats of Hindi cinema."
My dream was to become an actor like them. Their influence and impact on my life cannot be overstated. They are the reason I wanted to be a 'Hindi film hero'.
Taking their legacy forward is an expression of my childhood dream," he wrote.
As he asked his fans to give him a chance to prove his worth as an actor, he described it as a "great responsibility" being a part of the Don "dynasty".
As they have done for numerous characters over the past so many years, Singh hopes the audience gives me a chance and showers me with love.
"Thank you Farhan and Ritesh for entrusting me with this honorable mantle and believing in me," he said to the producers.
"I hope I can deliver on your faith and conviction," he said. "To my two supernovas, The Big B and SRK, I hope I can make you proud."
"And my beloved audience, as always, I promise you…that I will do everything in my power to entertain you…in and as…'Don'. Thank you for your love," Singh concluded.
According to Pinkvilla, Akhtar is eyeing Kiara Advani to play the leading lady opposite Singh in the forthcoming movie.
Satyaprem Ki Katha actor Advani was spotted at Akhtar's Excel Entertainment recently, and an insider confirmed that he gave the director a "verbal nod".
"Farhan Akhtar has narrated the basic plotline of Don 3 to Kiara, and she loved it," the insider said. "Kiara has given her verbal approval."
Her dream of working with Ranveer Singh, with whom she has always dreamed of working, is coming true as she joins this thrilling world of rebooted Don.
"However, she will not be portraying the character Roma, played by Priyanka Chopra in Shah Rukh Khan's previous movies."
"The Don franchise will feature new characters. Roma won't be appearing this time, but Kiara's character will feature negative attributes."