Push to rebuild economy starts with UK's $3bn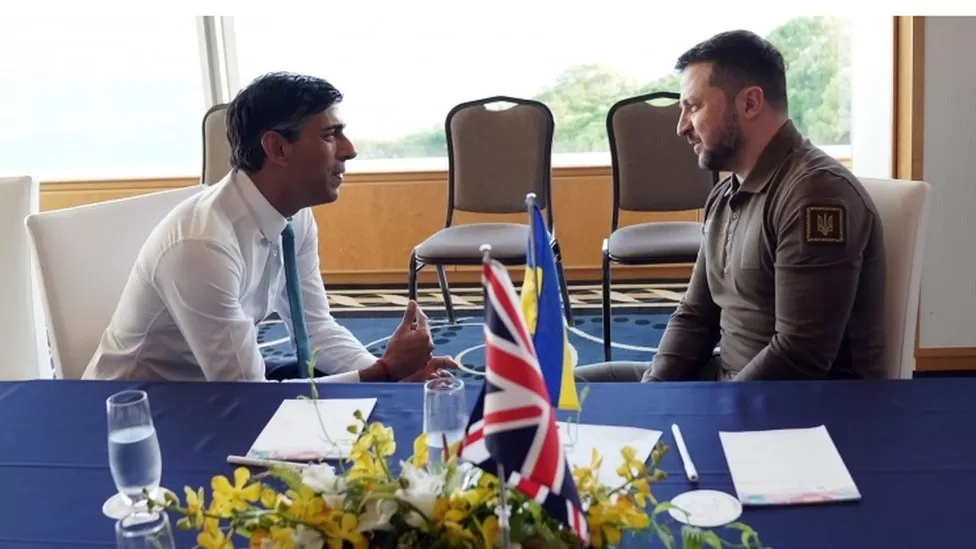 World Bank official: Ukraine's economy will need external assistance for many years to come due to the Russia-Ukraine war.
It is also possible for the war-torn country to turn a number of its assets into opportunities for economic recovery, according to Anna Bjerde.
An international conference on rebuilding Ukraine's economy was being held in London when the managing director for operations spoke.
The country's economy shrank 29% last year to just over $140 billion (£109 billion).
The World Bank and other multilateral development institutions are playing an important role in the Ukraine Recovery Conference, which focuses on private sector involvement in the country's reconstruction.
As a result of ongoing fighting with Russia, the reconstruction bill will now be higher than the $411 billion estimate in March.
On Wednesday, co-hosts UK Prime Minister Rishi Sunak and Ukrainian President Volodymyr Zelensky will speak at the conference.
As we've seen in Bakhmut and Mariupol, what Russia cannot take, it will destroy. They want to do the same to Ukraine's economy, said Mr Sunak.
"President Zelensky's government is determined to make the country more open, transparent, and investment-friendly."
Mr Zelensky told in an interview about the conference: "On a larger scale, we're talking about Ukraine's transformation. We can see not only that Ukraine has its own energy, agriculture, and industrial complexes, but also its reforms. Our country is digitizing."
As well, he thanked the UK government and the people for their support of Ukraine since Russia began its full-scale invasion in February 2022.
For Ukraine to make it through this year, it needs $14 billion from international donors.
As Ms Bjerde points out, this money will be used to pay for "essential social expenditures" such as pensions, healthcare, and salaries for doctors and teachers. In addition, it will help fund urgent repairs to infrastructure such as roads and the power system, which are crucial to the survival of the battered economy.
Ms Bjerde is hopeful that the funding will be forthcoming despite the difficulties that many economies around the world are experiencing as a result of the war in Ukraine. There has been a great deal of commitment shown to Ukraine, and I think it will continue. Ukraine is too important."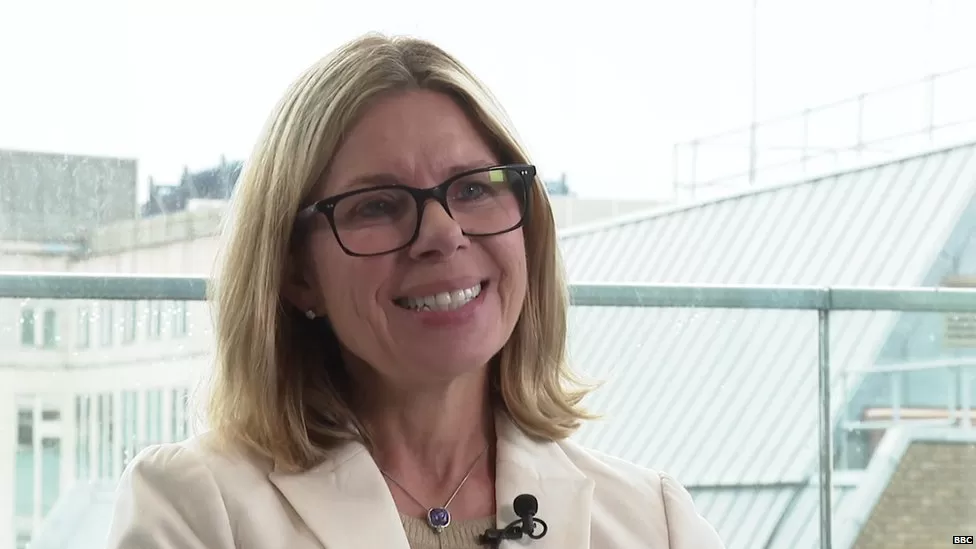 Despite the billions of dollars that have been poured in so far, she says, Ukraine will also need to help itself to prevent even greater humanitarian catastrophes.
Given that agriculture is Ukraine's most important source of income, that may prove challenging. There are many crops grown in the country, including wheat, sunflowers, and corn. Although a deal to facilitate some exports is set to expire next month, output is expected to fall to around 45 million tonnes from 53 million tonnes in 2022.
This is partly due to damaged infrastructure that makes it harder to export goods.
Those challenges were highlighted in a survey conducted by the American Chamber of Commerce in Ukraine (AmCham Ukraine). According to the report, 49% of companies have suffered damage to their buildings. Over 15 months of fighting, 32% of companies had lost staff, and 27% had injured staff.
Despite this, 63% of companies intend to invest in new projects, plants or facilities and 74% want to create jobs for Ukrainians.
Andy Hunder, president of AmCham Ukraine, highlighted some of the issues that will be discussed at the conference in London. According to him, the majority of Ukrainian businesses aren't planning to make war damage claims until proper and clear compensation mechanisms are developed and eventually implemented.