Prince Harry will return to U.K. without Meghan Markle ahead of anniversary of Queen Elizabeth's death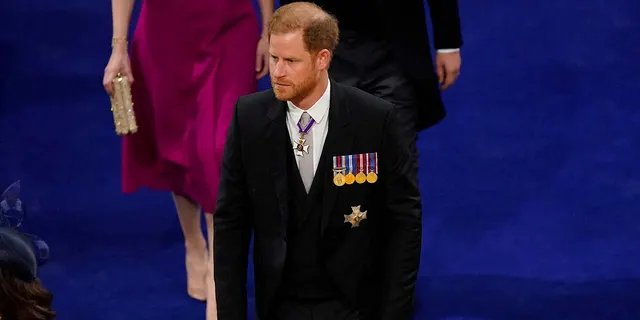 There will be a trip back to the U.K. for Prince Harry once again, solo.
The charity WellChild said Thursday the charity will invite him back to attend an awards ceremony on the day before Queen Elizabeth II's first anniversary. Harry, who is a longtime patron of the U.K. charity, will attend its annual awards ceremony on Sept. 7 to celebrate the achievements of seriously ill young people.
He is expected to travel without Meghan Markle, as he did for his father's coronation in May. Last year, on the day of his grandmother's death, he withdrawn from the same charity awards ceremony.
Queen Elizabeth passed away at Balmoral, her beloved Scottish country estate, when she was 96 years old. A few weeks from now, King Charles III is expected to spend several weeks at Balmoral Castle. According to royal sources, he will spend the first anniversary of his mother's death in silence. As for Harry, he is reportedly attending the Invictus Games, the international sporting competition he founded for wounded veterans and military personnel. Sept. 9 marks the opening of the games in Düsseldorf, Germany.
Glamour magazine reported that Markle would attend the event with her husband.
OK, thanks! According to the magazine, King Charles and Prince Harry would meet privately on Sept. 17, which coincides with the Duke of Sussex's Invictus Games trip to Düsseldorf and the king's return to London from Balmoral. According to multiple royal experts, a "peace summit" between the monarch and "the spare" is unlikely.
"I spoke to someone about this, and they spoke very highly of it, but we haven't reached that stage yet," said Duncan Larcombe of the royal family.
Harry, 38, and Charles, 74, would need "nothing short of a miracle" to repair their relationship, Larcombe said.
"The rivalry between Prince William and Prince Harry is still so strong that I think King Charles would think twice about trying to make peace with Harry behind William's back," he stated. "It's just not that time yet for me. I'm not saying it won't come, but we're still a long way off." In 2020, Harry and Markle announced they would step down as senior royals due to what they referred to as unacceptable media intrusions and racism.
Harry released his best-selling memoir, Spare, in which he makes many unflattering accusations about his family, and the couple appeared on Oprah Winfrey's TV show for two hours.
The title "His Royal Highness" has been removed from Prince Harry's profile page on the royal family's website.
Following a report on the oversight published by the British outlet Express, two references to Harry have been changed from "HRH" to "the Duke of Sussex."