Portugal forward signs new Wolves deal and joins Olympiakos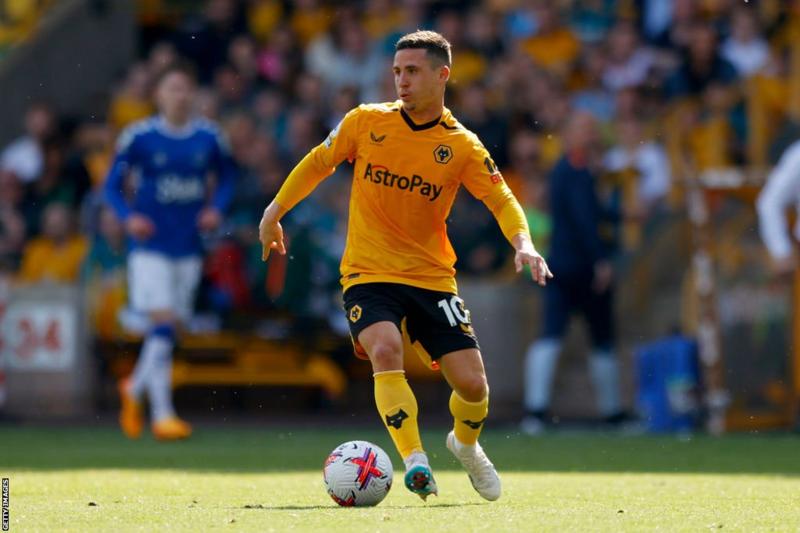 Since joining Wolves in January 2020 for £16.6m, Podence has played 105 games, but has not played yet this season.
A one-year extension is available for the Portugal forward's new contract until 2025.
Wolves sporting director Matt Hobbs said Daniel was eager to explore new options.
"This is an opportunity for him to play European football again, and he was very understanding that he would have to sign a contract for us to allow it."
Olympiakos won the Super League title in 2019-20 after the winger spent two seasons with the club between 2018 and 2020.
According to Hobbs, Daniel may still play for Wolves again in the future, but it was the right time to let him go.
Either he can come back after the season or we will negotiate with a player with a longer contract next summer."
Wolves have loaned out nine players this summer, while eight have been sold to raise much-needed funds for new manager Gary O'Neil.
With three points from their first four games, Wolves are 15th in the Premier League.