Philippines stands up to Beijing in South China sea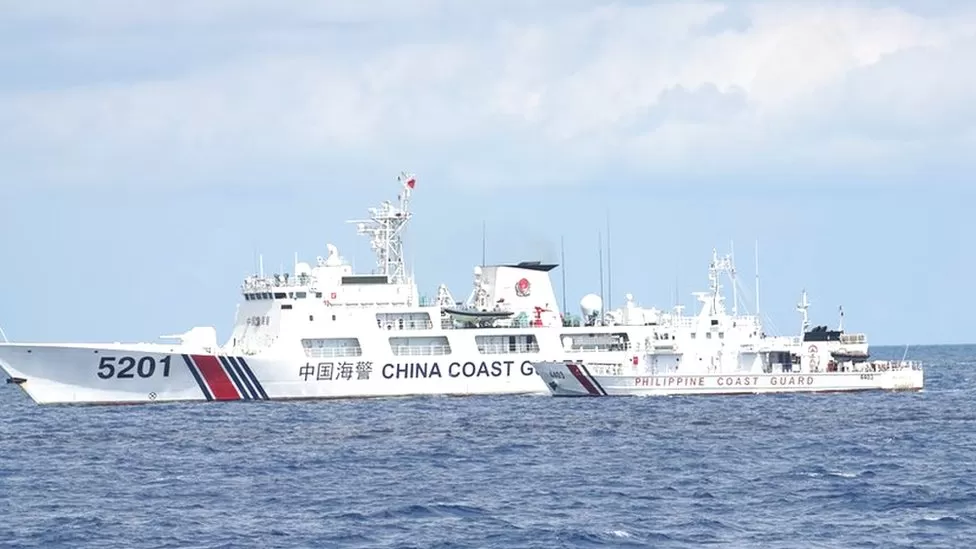 He shouts orders at his young crew, most of them family members, as they haul ropes to navigate out of the port. Even though they are already soaked in salt water and sweating, they are not scared of the weather.
He says the Chinese ships circle us and shadow us. They would remove us if we were anchored. They would force us to leave."
In the South China Sea, the Philippines and China are engaged in a tense territorial dispute.
China has released a map this week that reiterates its claim to over 90% of the sea, which has been protested by several countries.
With Washington and its allies backing Manila, Manila is now roaring at China's actions to block its ships, where previously it whimpered softly.
According to Jonathan E Malaya, the Philippines National Security Council's assistant director general, "we are concerned about rising tensions, but it doesn't deter us."
The Philippines has given the US access to key military bases, hosted the largest-ever joint military drill between the two countries, and repeatedly criticized Beijing's aggression in the South China Sea. Philippine and Chinese coastguards are engaged in a cat-and-mouse game in the disputed waters, but Manila has announced plans to train fishermen to defend their territory.
There is no doubt about the message. As a Filipino, whether in government or the private sector, regardless of your political views, defending and apologizing for China's aggressive behavior should make you unpatriotic and a traitor," Jay Tarriela, a spokesperson for the coastguard in the West Philippine Sea, wrote on Twitter.
As well as the Philippines, Vietnam, Taiwan, Malaysia, and Brunei, China has claims that extend to all of the South China Sea. Although these are not new, they are becoming louder and more aggressive.
This episode focuses on the remote Ayungin shoal, which lies more than 620 miles (998km) from mainland China's southernmost shore and around 120 miles from Palawan.