Philadelphia shooting: What do we know about victims so far?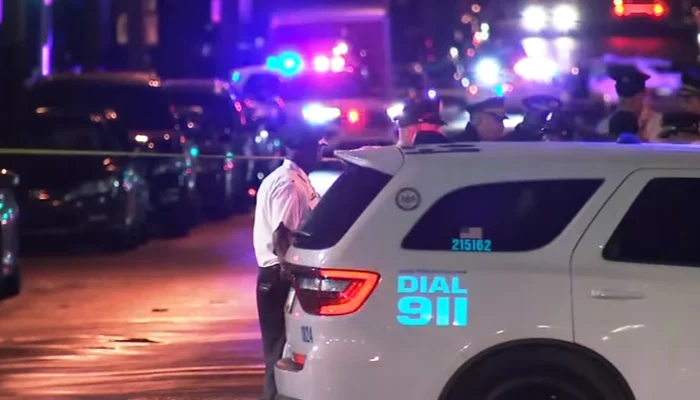 As tributes continue to pour in from across the country to the five victims of Wednesday's fatal mass shooting in Philadelphia, families remembered their departed loved ones. 
As one of the victims, Lashyd Merritt was known for helping others in need, and Daujan Brown was regarded as a selfless person who died aiding his injured friend.
Lashyd Merritt, 22, Dymir Stanton, 29, Ralph Moralis, 59, Daujan Brown, 15, and Joseph Wamah Jr, 31, were identified as the deceased victims.
In addition to the 13-year-old, a 2-year-old boy sustained leg injuries and is in a stable condition.
As a result of being shot in the passenger seat of their mother's car by the attacker, the 2-year-old's twin brother suffered an eye injury from shattered glass. The glass also injured a 33-year-old woman.
Police responded to the attack late Monday in the city's Kingsessing neighborhood where they chased an armed suspect wearing a vest and fired while he was on the run before capturing him.
"The suspect shot aimlessly at occupied vehicles and individuals walking down the street," Philadelphia Police Staff Inspector Ernest Ransom said.
The arrest of a 40-year-old man has not been charged yet.
Here's what we know so far about the Philadelphia mass shooting victims.
Lashyd Merritt, 22
A family member said Lashyd Merritt was shot in the neighbourhood and he called home Monday.
His cousin Nikki Merritt said the 22-year-old was gunned down steps from his door after he went out to get food.
"He was just going to the store to get his dinner for the night," she said adding that "he lived three or four doors down from where he was found. He grew up here."
His cousin said that the victim went to West Philadelphia's Overbrook High School before he tried college and settled on full-time work.
"He landed at the IRS as a service representative," she said.
"He was just an overall good guy," she remarked while stating further that he was always supportive and helpful to anybody.
"Family, friends. Anyone. If he thought he could help, he would."
Daujan Brown, 13
His mother Nashaya Thomas told NBC Philadelphia that his son was the youngest victim who was walking to a store Monday night when he came under fire.
The 13-year-old was shot as he was trying to help his same-aged friend who was shot twice in the legs and survived.
"He was just trying to get his friend help not knowing that bullets don't have a name," she said.
She remembered her son as a lovable child.
"There was no way you could meet Daujan, have a conversation with him and not fall in love with him. He lost his life trying to do a selfless act, and that's how he was when he was here."