Pakistan is under an obligation to pay $25 billion in debt servicing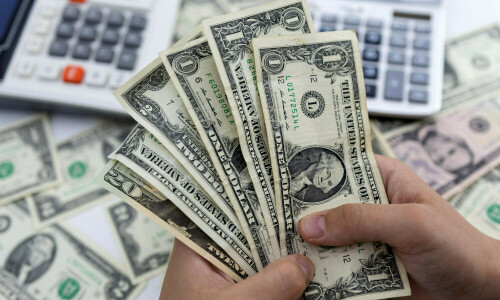 Pakistan is under an obligation to pay $25 billion in debt servicing during the current fiscal year.
It was disclosed in a briefing to analysts by the State Bank of Pakistan (SBP) on Monday after unveiling the monetary policy stance for the next two months.
The country's total repayment obligation amounts to slightly below $25bn in FY24, comprising $3.3bn in interest payments and slightly above $21bn in principal repayments. Approximately $11.3bn is expected to be rolled over, said Arif Habib Ltd.
Of this amount, $5.3bn has already been confirmed for rollover. During July, an amount of $1.5bn has been duly repaid, leaving an outstanding balance of $8.5-9bn yet to be repaid.
The SBP highlighted that the country's reserves have reached a comfortable position of $8.2bn due to recent inflows from the IMF and friendly countries and it is expected that these reserves will surpass $10bn by the end of FY24.
Moreover, for the anticipated repayable amount of $8.5bn to $9bn, the SBP plans to primarily secure financing through multilateral funding sources, with a significant $1.8bn expected from the IMF upon successful completion of the remaining two reviews of the Stand-By Arrangement (SBA). In addition to multilateral funding, the authorities intend to raise commercial borrowing as part of their repayment strategy.
The SBP has no plans to restructure its external debt and intends to honour its debt obligations under the agreed-upon payment schedules.
The SBP governor informed that the central bank will adhere to its commitment to the International Monetary Fund (IMF) and gradually phase out concessional schemes.