Otto Warmbier detained in North Korea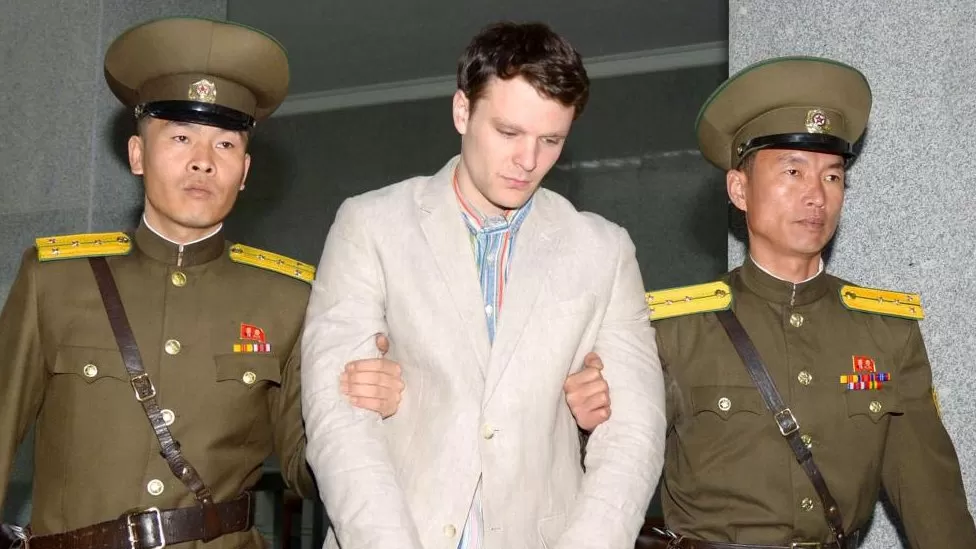 Tens of thousands of US troops have remained in South Korea since the Korean War ended on 27 July 1953 in order to watch over North Korea from the 38th parallel.
US forces and their South Korean allies routinely conduct large-scale military exercises on the peninsula, often drawing angry rebukes from Pyongyang.
Even despite these tensions and the lack of formal diplomatic relations between the US and North Korea, a steady stream of Americans have visited the country on organized tours – sometimes with deadly consequences.
A sternly worded travel warning posted on the US State Department's website warns US citizens not to travel to North Korea due to the continuing serious risk of arrest and long-term detention. It is not possible for the US government to provide emergency services to US citizens in North Korea."
Several US citizens have been detained in North Korea since 1996, including tourists, scholars, and journalists.
The US government bans US citizens from visiting the country since July 2017 – a ban that has since been extended until August.
The following are some of the most notable cases from the past decade.
Otto Warmbier, a student at the University of Virginia, was arrested in North Korea while on a tour group in January 2016. A China-based budget tour operator that specializes in off-the-beaten-track destinations organized a five-day trip to experience North Korea during New Year's Eve. Later, his father told the Washington Post that he was "curious about their culture" and "wanted to meet the North Korean people".
A North Korean court sentenced Otto Warmbier to 15 years' imprisonment with hard labor on charges that he stole a propaganda poster about two months after his detention on January 2.
Unknown circumstances led to the neurological injury suffered by Mr Warmbier shortly after his sentencing.
Seventeen months after his arrest, he was released – seriously ill – and died in a hospital six days after returning to the US.
According to US doctors, Warmbier is in a state of "unresponsive wakefulness," but the Warmbier family claims this is unfairly characterized as a coma.
According to his father, when he saw his son, he was "moving around violently, howling and making these inhuman sounds".
According to him, he had a shaved head, he was blind and deaf, his arms and legs were "totally deformed," and he had a huge scar on his foot. "It looked as though someone had taken a pair of pliers and rearranged his bottom teeth."
His father stated that Otto had been tortured and intentionally injured by Kim and his regime. This was not an accident.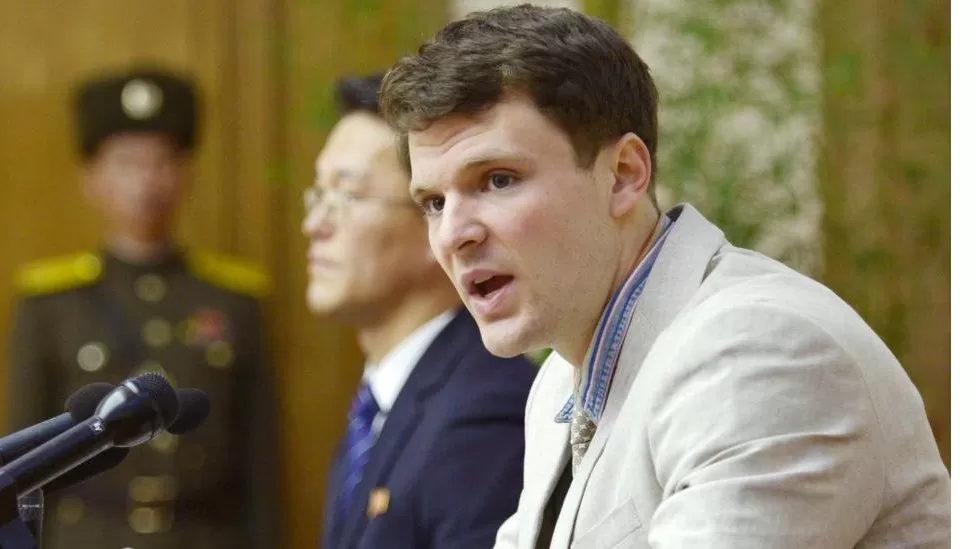 Otto Warmbier's torture and death were ultimately found to be the responsibility of North Korea by a US federal court.
Despite not formally contesting the charges, North Korea has repeatedly denied any wrongdoing.
According to Korean Central News Agency reports, the state-run agency provided him with medical care "with all sincerity" despite having "no reason to show mercy to such a criminal".
North Korea was also said to be the "biggest victim" of the US smear campaign after the death.
The North Korean government announced in October 2018 that Bruce Byron Lowrance, 60, had been detained while entering the country illegally from China.
Later, US authorities revealed that a man matching his name and description had been detained at the demilitarized zone between North and South Korea. In his interview with investigators, the man allegedly claimed that his visit would ease geopolitical tensions between the two countries.
According to US officials, Mr Lowrance's release following high-profile talks between Kim Jong Un and then-US President Donald Trump may have been an effort to improve relations with the US.