Norwegian scored twice as Manchester City beat Young Boys 3-0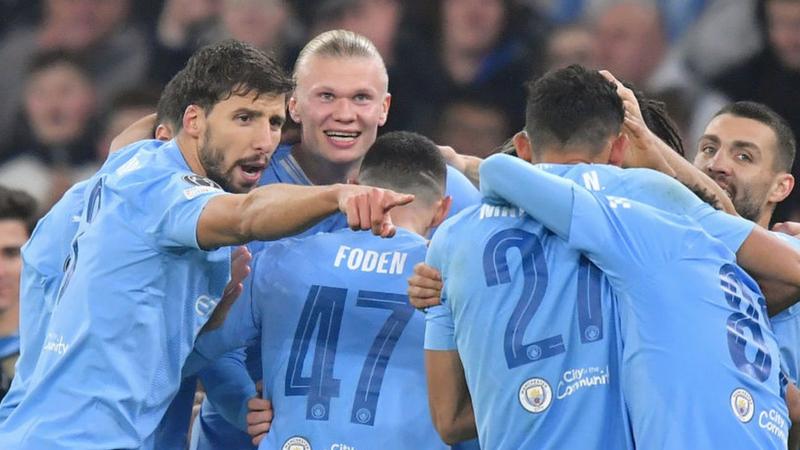 Manchester City beat Young Boys 3-0 to qualify for the Champions League knockout stages – along with RB Leipzig – with two games left, but it was the unexpected shirt swap that had everyone talking.
As City led Young Boys 2-0 at half-time, Mohamed Ali Camara asked Haaland for his shirt as they left the pitch. Despite appearing to say "you cannot do this", the striker complied.
Former Scotland striker Ally McCoist was immediately dismayed by Camara's actions on TNT Sports, and there was disbelief on social media.
"To be fair, I'd be asking for Haaland's jersey after that. He's an absolute machine," McCoist said when Haaland scored a sensational second after the break from 20 yards.
He said he would have a "few words" with his skipper Raphael Wicky about the situation.
The scoring exploits of Haaland continue to amaze.
After 34 Champions League games, he now has 39 goals.
With only five seasons in the competition under his belt, the Norway striker is already 20th all-time in goals.
The number of goals he has scored since joining City is just as impressive. After signing from Borussia Dortmund last summer, he has scored 67 goals in 70 games – breaking a host of records in the process.
Former Manchester United defender Rio Ferdinand told TNT that Haaland is frightening after watching him score City's third goal from outside the box.
As soon as he begins scoring from long range, he will be impossible to mark."