North Korea's second spy satellite launch fails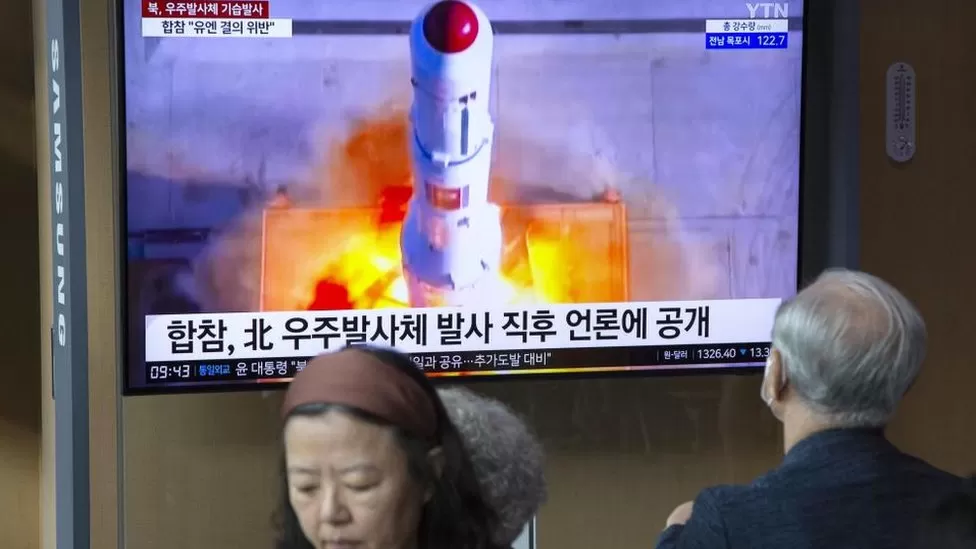 Three months after its first launch, North Korea failed to launch its second spy satellite into space.
According to state media, the attempt on Thursday morning failed during the third stage.
A spy satellite would allow Kim Jong Un to monitor incoming attacks and plot his own attacks more accurately.
In October, Pyongyang's space agency will try again.
At around 03:50 local time (18:50 GMT), South Korea detected the launch of the rocket over the Yellow Sea between mainland China and the Korean peninsula.
In Japan's southernmost Okinawa prefecture, an emergency warning was issued minutes after the launch. After about 20 minutes, the alert was lifted.
According to Japanese Prime Minister Fumio Kishida, such behavior violates UN resolutions, and we are protesting strongly.
It urged Pyongyang to engage in serious diplomacy and refrain from "further threatening activity."
In spite of Thursday's failure, Pyongyang appears to have made progress.
According to state-run KCNA, the failure was caused by an error in the emergency blasting system during third-stage flight.
The rocket carrying the satellite flew further than in the previous attempt. Despite pledging to try again, Pyongyang officials described the botched attempt in May as their "gravest failure".
Mr Kim will most likely continue until he succeeds. While he refuses to speak to the US, he is already moving forward with his weapons programme.
A historic summit between US, Japanese and South Korean leaders was held in Washington days before Thursday's launch. Washington and Seoul also begin their annual military exercises at the same time.