Nigeria hit by widespread blackout in 'total system collapse'.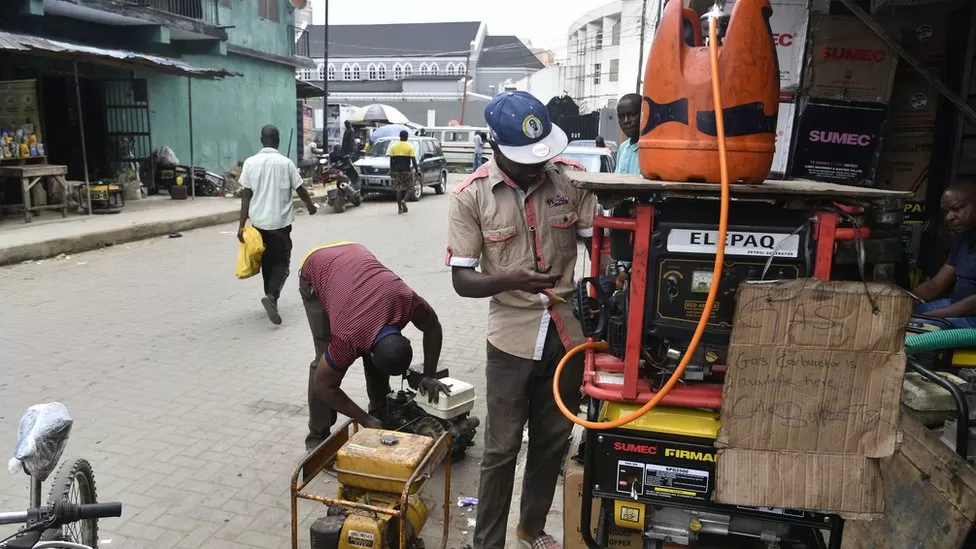 Across Nigeria on Thursday, a "total system collapse" caused widespread power outages.
Africa's most populous country generated zero megawatts of power early in the morning.
Throughout the day, connections were gradually restored.
In Nigeria, despite its role as a major oil and gas producer, grid power supplies are often irregular.
The West African country's grid collapsed at least four times in 2022, and the authorities blamed technical problems for Thursday's outage.
The most recent blackouts were attributed to a "total system collapse" by a number of electricity distribution companies on the social media platform X.
In Niger state, a transmission line connecting two power plants exploded following a fire, tripping the grid.
Over half of the connections are now up and the rest will be fully restored in no time, Mr Adelabu said in an afternoon statement.
More than half of Nigeria's population lacks access to regular electricity. In order to avoid dependence on the national grid, most homes and businesses use generators, inverters, and other sources of electricity.
The government removed fuel subsidies last May, so many of these now cost more.
Nigeria can theoretically produce 12,500MW of electricity, but the country produces just a quarter of that amount, according to the Reuters news agency.
As of Thursday morning, power levels had increased from zero to 273MW, still well below the daily average of 4,100MW, according to Transmission Company of Nigeria data.
Bola Tinubu, who has been in office just over 100 days, has promised to improve supply by allowing states to build their own plants.