New York Jet 'completely heartbroken' after Achilles injury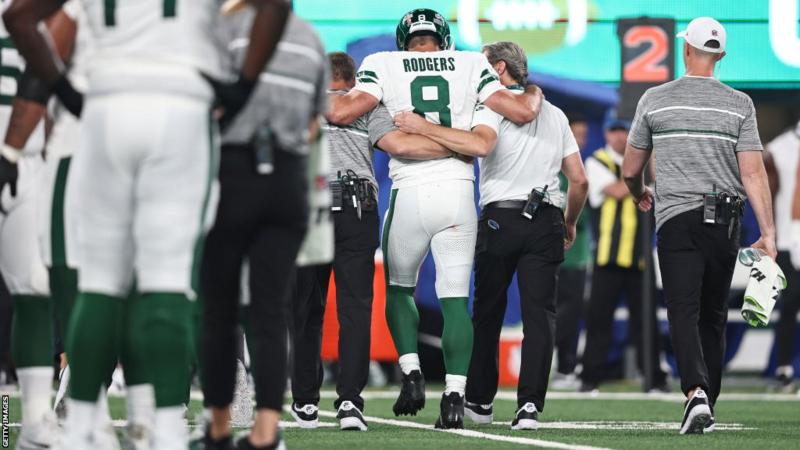 As a result of a torn Achilles tendon, Aaron Rodgers is "completely heartbroken" to miss the remainder of the NFL season.
On Monday, the four-time Most Valuable Player sustained the injury in his Jets debut against the Buffalo Bills.
After 18 years with the Green Bay Packers, Rodgers joined the Jets as one of the best quarterbacks of all time.
In the darkest hours before dawn, he said, "I will rise again and rise again.".
"I'm completely heartbroken. I'm moving through all of the emotions, but I'm deeply touched and humbled by the support and love I've received. Please keep me in your prayers as I begin the healing process today." Rodgers wrote on Instagram.
Rodgers was replaced by Wilson, the Jets' back-up quarterback, against the Bills. Wilson was the second overall pick in the NFL draft in 2021.
After Wilson threw one touchdown and an interception, the Jets won 22-16 in overtime, but their victory was overshadowed by the injury.