Nearly 1 million Insignia pressure cookers over burn risks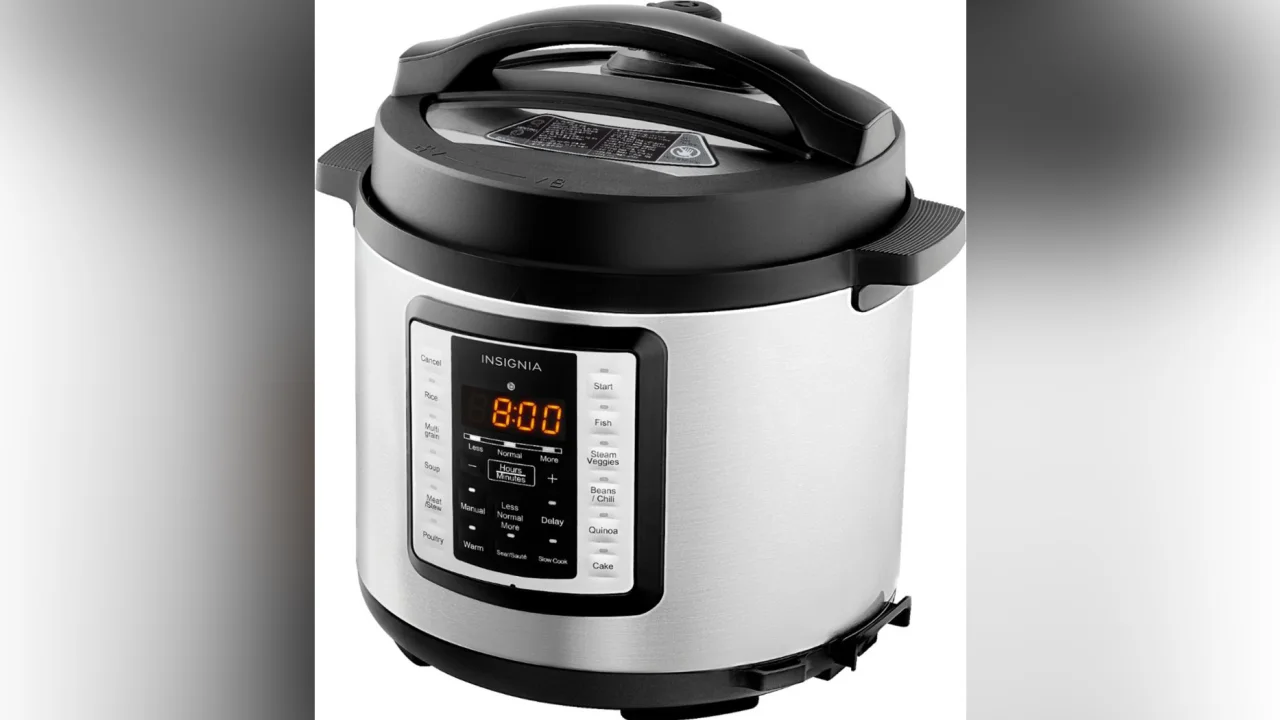 Over a million pressure cookers are being recalled by Best Buy because they pose a burn risk.
Insignia Multi-Function pressure cookers sold between October 2017 and June 2023 have inaccurate volume markings, meaning users may fill them beyond their intended capacity, the US Consumer Product Safety Commission said. It is possible for hot food and liquid to erupt when the pressure cooker is opened as a result.
The defective cookware was sold in both the United States and Canada.
Best Buy has received 17 complaints of burn injuries from these appliances, some of which were second-degree and other severe burns, according to the Consumer Product Safety Commission. Thirty-one reports of food being ejected under pressure have been received by the retailer.
It appears that there have been no injuries in Canada, according to the country's health department.
According to the CPSC, consumers should ensure that the inner pot does not exceed two-thirds capacity when pressure cooking, and that the lid is fully locked before cooking under pressure. In addition, the valve on the lid should be unlocked before opening a pressure cooker, signaling that the contents have stopped being pressurized.
The safety of our customers is our top priority, Best Buy said in a statement. "We are contacting customers who have purchased one of the impacted products to ensure they are aware of the issue and can get the right replacement part. If customers have any questions, they can contact Best Buy at 800-566-7498."
Insignia pressure cookers with model numbers NS-MC60SS8, NS-MC60SS9, or NS-MC80SS9 are being recalled, as are inner pots with model numbers NS-MCRP6NS9 and NS-MCRP6SS9. Inner pots are sold separately.