Miley Cyrus mother Tish weds 'Prison Break' star Dominic Purcell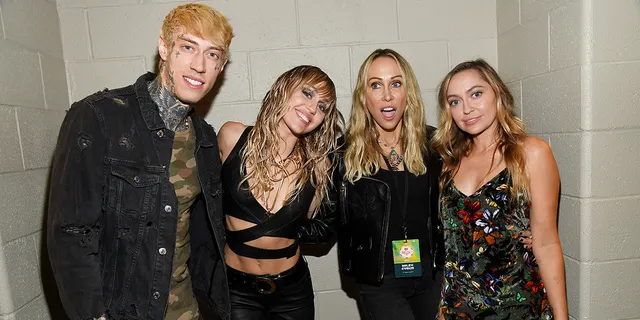 Miley Cyrus supports mother Tish as she weds 'Prison Break' star Dominic Purcell while some siblings skip it.
Two of Miley Cyrus' siblings were noticeably absent from her mother Tish Cyrus' wedding to "Prison Break" actor Dominic Purcell at her Malibu home.
Cyrus, whose father is the legendary country musician Billy Ray Cyrus, walked her mother down the aisle. Having been married for over 28 years, Billy Ray and Tish had a tumultuous relationship, which culminated in the couple filing for divorce in 2023. 
Brandi, 36, and Trace, 34, Tish's children from a previous relationship, attended the wedding and were photographed with Purcell and two of his four children for Vogue Weddings. Billy Ray adopted Brandi and Trace and had Miley, 30, Braison, 29, and Noah, 23 with Tish. In addition to Christopher, he also has a son named Cody from a previous relationship.
There was a noticeable absence of Braison and Noah. On their mother's wedding day, the siblings posted in since-expired Instagram stories about their trip to Walmart, where Noah wore a Billy Ray shirt.
There is no family drama between Tish, Noah, and Braison, according to a source for "Entertainment Tonight." However, fans on social media speculated the siblings and their parents were divided.
The representative of Noah, who is also a singer, did not immediately respond to request for comment.
Originally met on the set of Miley Cyrus' hit Disney Channel show "Hannah Montana," Billy Ray is now engaged to musician Firerose, 34.
In the days following the wedding of his ex-wife, Billy Ray made his red carpet debut with Firerose.