Microsoft-backed OpenAI announces GPT-4 Turbo powerful AI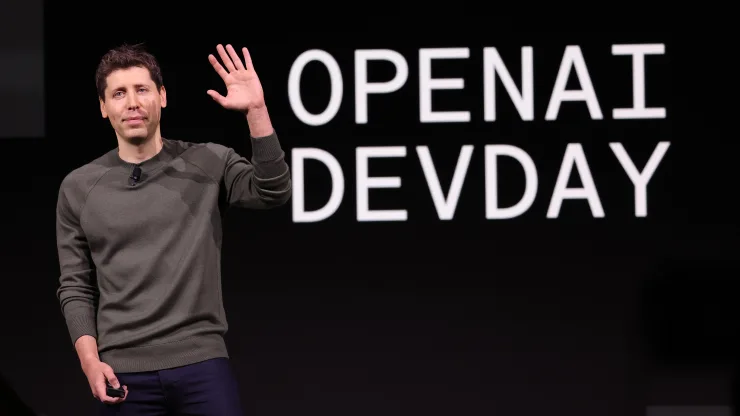 The company unveiled its new, more powerful GPT-4 Turbo artificial intelligence model during its first in-person event, as well as a new feature that allows users to create customized versions of its viral ChatGPT chatbot. The company is also reducing the fees developers and companies must pay to run its software.
One of the hottest tech companies, OpenAI, is rapidly evolving its offerings to stay ahead of rivals such as Anthropic, Google, and Meta in the AI arms race. As of Monday, ChatGPT has about 100 million weekly active users, breaking records as the fastest-growing consumer app in history. The platform is used by more than 92% of Fortune 500 companies, up from 80% in August, and they include financial services, legal applications, and education, according to OpenAI CTO Mira Murati.
As a result of Microsoft's $10 billion investment in OpenAI earlier this year, it was the biggest AI investment of the year, and PitchBook reported that the startup closed a $300 million share sale in April at a valuation of between $27 billion and $29 billion, with Sequoia Capital and Andreessen Horowitz investing. It was reported last month that OpenAI was in negotiations to be valued at $80 billion.
In his speech Monday, Altman said the day's announcements were based on conversations with developers. As for GPT-5, Altman said, "We want to do it, but we don't have a deadline."
It provides answers with context for April 2023 using the latest AI model, GPT-4 Turbo. Prior versions were cut off at January 2022. In February 2022, for instance, GPT-4 would not have been able to tell you who won the Super Bowl. The GPT-4 Turbo can do that.