Mercedes unveils new electric concept cars with better range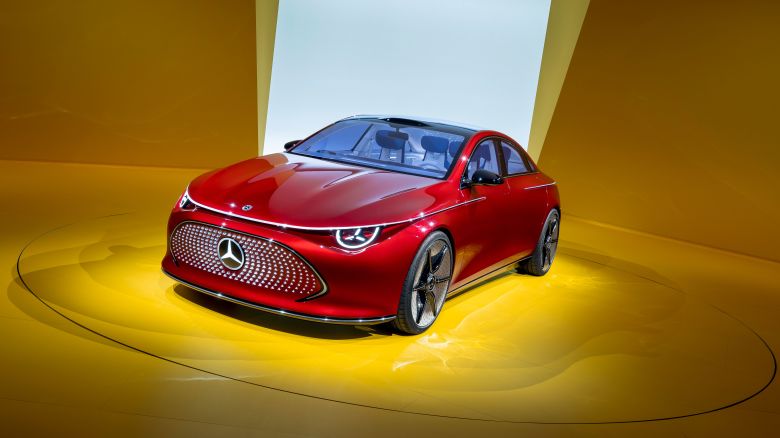 Mercedes-Benz has just unveiled new "close-to-production" concept vehicles that could outdo Tesla cars by going more than 466 miles on a single charge. Comparatively, any Tesla model has a range between 380 and 450 miles.
There are four new models in the German automaker's Concept CLA Class, revealed Sunday at the IAA Mobility auto show in Munich: a sedan, a wagon and two SUVs. As of yet, the company has not specified when they will begin production.
It will have a range of more than 750 kilometers (466 miles), compared to Tesla's (TSLA) Model 3 and Model S, which have the brand's highest ranges and can go for just under 375 miles each.
Furthermore, BMW showed off a new electric vehicle at the show that offers a longer range and faster charging, further evidence of German automakers' efforts to keep up with the growing EV market.
China is already cutting into the market share of European carmakers such as Volkswagen and Renault, while Tesla plans to build the biggest car factory in Europe near Berlin.
BMW's Vision Neue Klasse vehicle, also in concept stage, uses newly developed batteries that store 20% more energy than the company's previous ones. According to the company, charging speed and range will be improved by up to 30% compared to previous models.
According to BMW board member Frank Weber, the Neue Klasse represents the biggest investment in the company's history.
In 2025, the new vehicle will be available.