Manipur: Murders and mayhem tearing apart an Indian state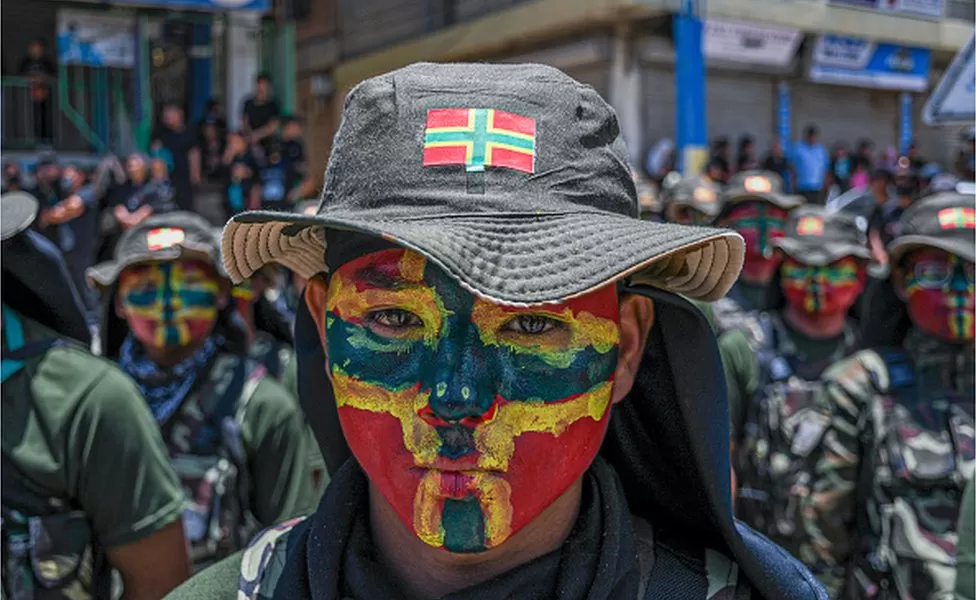 During the past two months, deadly violence has engulfed Manipur, a picturesque Indian state bordering Myanmar. Meitei and Kuki communities are completely separated as a result of clashes. Soutik Biswas spoke with the BBC's Soutik Biswas about the deep divisions that have caused the violence in Churachandpur.
Last week, hundreds of Indians gathered outside a hastily built bamboo hut memorial in Churachandpur, nestled among the picturesque hills of Manipur.
The mourners, mostly black-clad and mostly Christian, belonged to the tribal Kuki group. A recent outbreak of ethnic violence with the majority Meiteis, most of whom are Hindus, had left their hut walls plastered with photos of their own.
Since early May, clashes between two communities sparked by an affirmative action controversy have roiled Manipur. Nearly 60,000 people have become refugees because of the violence, which has claimed the lives of more than 130 people.
As a result, the Kuki are now demanding a separate, independent administration for the group. This is known as "territorial autonomy.". Manipur cannot be dismembered, according to the Meitei.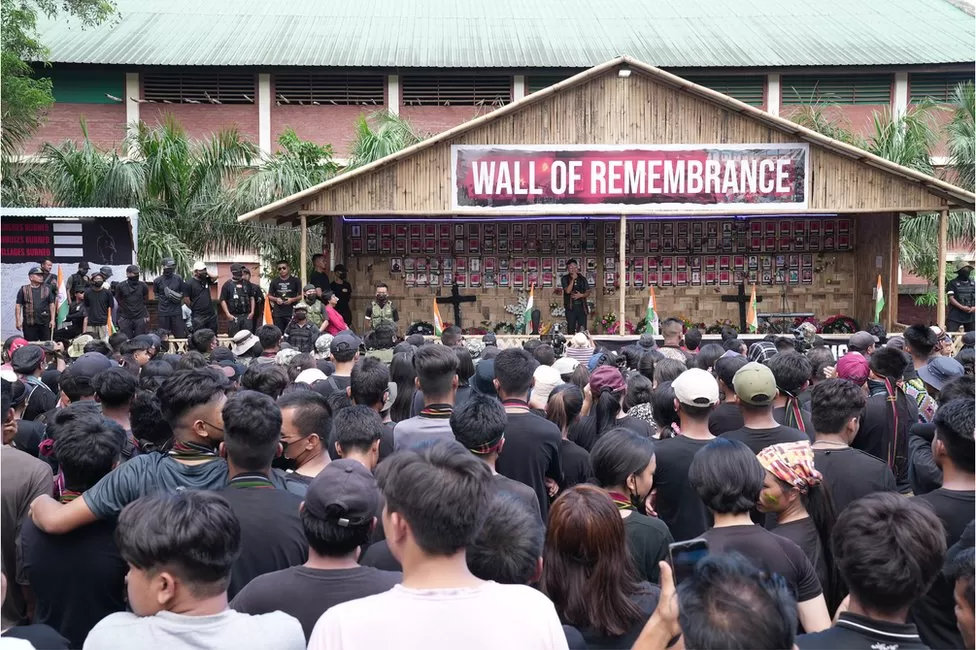 Kuki mourners sobbed at the memorial, where a 104-year-old man and a two-month-old boy were among the victims. There were wreaths littering the bamboo strip floor. Condolence messages covered a whiteboard. Outside, dummy coffins painted in black lined the highway linking Churachandpur with Imphal valley, where the Meitei community lives.
A protester shouted, "Freedom! Independence from the Meitei! Independence from Manipur!"
Crowds roared in approval. To a prerecorded track, a woman sang a country-influenced protest song. Masked Kuki men wielding slender batons swiftly infiltrated the gathering, seemingly seizing control.
There was a shout from the crowd: "Are they carrying guns?".
The iron maiden tee-shirt-wearing protester replied, "No, they aren't.".
Among the crowd stood a politician wearing sunglasses.
Long live tribal unity! We want justice for our innocent victims!