Manchester City sign Matheus Nunes from Wolves for £53m.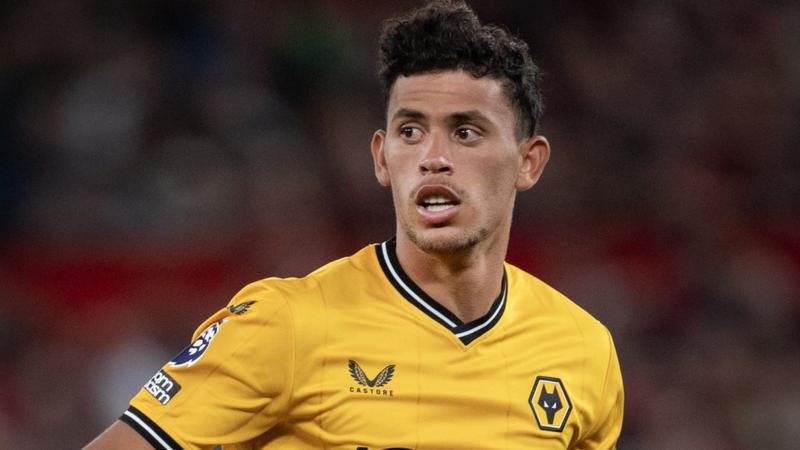 The purchase of Matheus Nunes from Wolves for £53 million has been completed by Manchester City.
A 10% sell-on clause is included in the deal for Wolves.
He has 11 caps for his country and has signed a five-year contract with City.
"I am thrilled to be joining Manchester City, a club I've admired for many years," Nunes said.
"I could not turn down the opportunity to work under [City manager] Pep Guardiola and alongside some of the world's best players.
Having learned so much during my season at Wolves, I am eager to improve in the Premier League, where I excel. I'm looking forward to meeting the fans and hoping to contribute to plenty more success at City.
Wolves held out for more than £60m in a previous bid for Nunes, with City's bid rejected.
After making it clear he wanted to join Guardiola's team, Nunes had been absent from Molineux training recently.
It wasn't necessary the position Matheus took, but we ended with a good resolution for all," said Wolves sporting director Matt Hobbs.
It was a tough season for the team, so maybe Matheus wasn't allowed to reach the heights he expected last season."
As part of a club-record £38m deal with Sporting Lisbon, Wolves signed Nunes on a five-year contract last summer.
Last season, he played a key role in Wolves' successful escape from relegation, finishing 13th.