Libyan rivals 'co-ordinating over flood relief'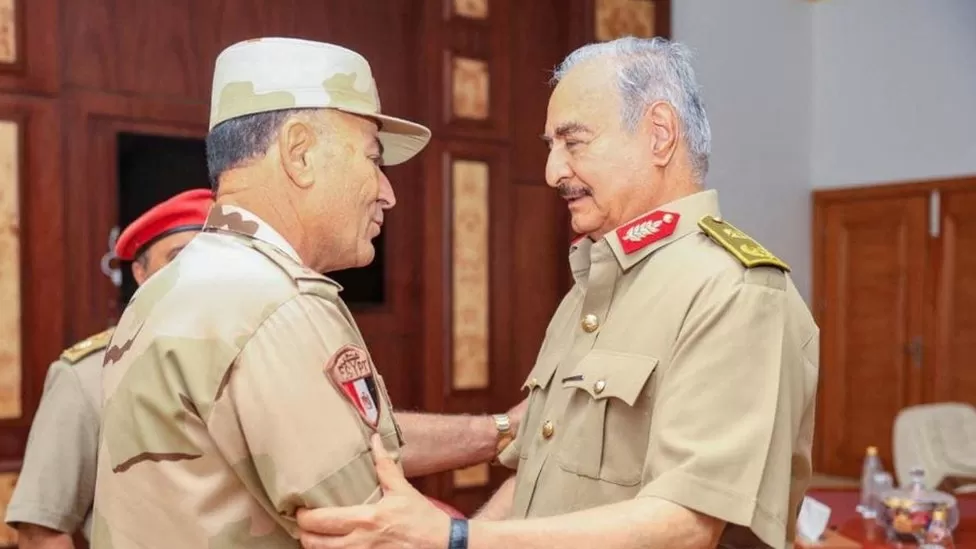 Two dam bursts caused devastating floods in the eastern city of Derna, killing more than 5,300 people.
Tens of thousands of people have been displaced, and at least 10,000 people remain missing.
Both eastern and western governments have requested international aid and are coordinating. Tauhid Pasha, of the International Organization for Migration, told Radio 4's the World Tonight programme that both governments had approached the international community for assistance.
According to him, the Government of National Unity [western government] is supporting us and coordinating with the government in the east on behalf of the entire country.
The international community must now respond to the needs and requests of the governments, he said.
"We need money to scale up support very, very quickly," Pasha said.
The country has been divided between two rival governments and engulfed in conflict since the fall of long-serving ruler Col Muammar Gaddafi in 2011.
In Tripoli, Libya's western capital, Prime Minister Abdul Hamid Dbeibah leads the UN-backed Government of National Unity.
In the east, Osama Hamad leads a rival administration known as the House of Representatives. Many, however, believe the Libyan National Army's leader, Gen Khalifa Haftar, truly holds power there.
After the disaster, Gen Haftar received an Egyptian military delegation offering aid and support.