Libyan rivals 'co-ordinating over flood relief'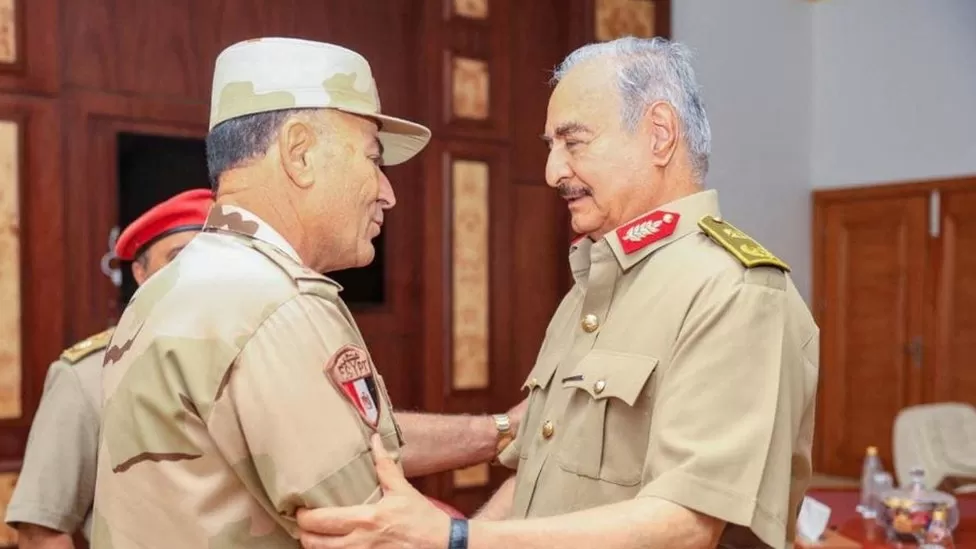 According to the UN, Libya's rival governments are coordinating relief efforts for flood victims.
Two dam bursts caused devastating flooding in Derna, an eastern city.
Based on the extent of the destruction, Derna's elder, Abdulmenam al-Ghaithi, said the number could reach 20,000.
"Dozens of bodies are constantly dumped into the sea," a tobruk-based official said.
According to Mr Ghaithi, the number of deaths in the city could range from 18,000 to 20,000, depending on the number of damaged buildings in the districts.
Due to the large number of bodies under the rubble and in the water, I fear that the city will be infected with an epidemic," Mr Ghaithi said.
The number of people missing and displaced is at least 10,000.
In eastern Libya, aviation minister Hichem Abu Chkiouat told Reuters the number of casualties could increase significantly since the sea is constantly dumping bodies.
The fear is that the total number will be even higher because so many people are unaccounted for. They have not contacted their relatives, their phones are dead, and we do not know if they are still under the rubble, dead or if they are in the sea," Guma El-Gamaty, head of the Taghyeer Party in Libya, said.
More international assistance has been requested by officials.
Both the eastern and western governments requested international aid, according to a UN official.
Tauhid Pasha, from the International Organization for Migration, said both governments have approached the international community for help.
Government of National Unity [western government] has extended its support to us and its request on behalf of the entire country, and it is working with the eastern government as well.