Keri Russell claims she was Mickey Club's 'least talented,' jokes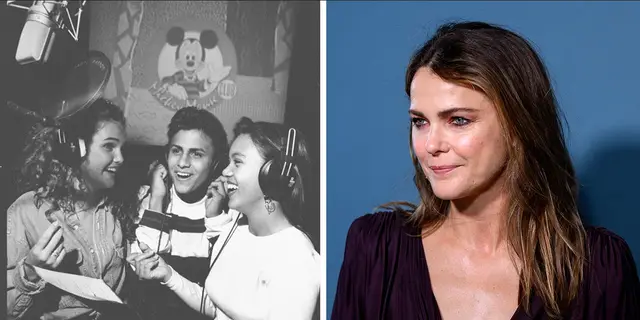 Among other "famous kids," Kerry Russell remembers her time as a Mouseketeer alongside Britney Spears, Ryan Gosling, Christina Aguilera, and Justin Timberlake. 
She told W Magazine that while she didn't take any Disney souvenirs when she left the show, she did escape with her dignity and sanity after working on the "All New Mickey Mouse Club" during the early to mid-1990s.
According to Russell, she was the "least talented" of the eventual superstars on the show at the same time.
A lot of famous kids were there when I was there," the "Diplomat" star said. "I was literally the least talented one there. I'm not kidding. I'm like, why in the world did they choose me? There was Christina Aguilera, Justin Timberlake, Ryan Gosling, and Britney Spears.
As a result of the show, she also made long-lasting friendships.
She said, "Ilana [Miller] and Lindsey [Alley] are still some of my best friends.".  
Her first appearance on "Mickey Mouse Club" was in 1991 when she was 15 years old. 
During her tenure on "Felicity," which ran from 1998 to 2002, Russell also recalled the uproar she caused by cutting her hair short. 
It was cut on the show," she told W. My friends asked, 'Would you do that?' I replied, 'Yeah,' because the character wasn't known to be this beautiful person. She was this nerdy, overly emotional college student. And I thought, Of course, every one of my friends cut their hair. My friends would break up with boys, and then they'd get a terrible haircut. I thought it was perfect."
According to her, the fallout from the haircut with fans was "crazy. People were very upset about that haircut."