Justin Bieber 'overcompensating' with loved-up Hailey Bieber pics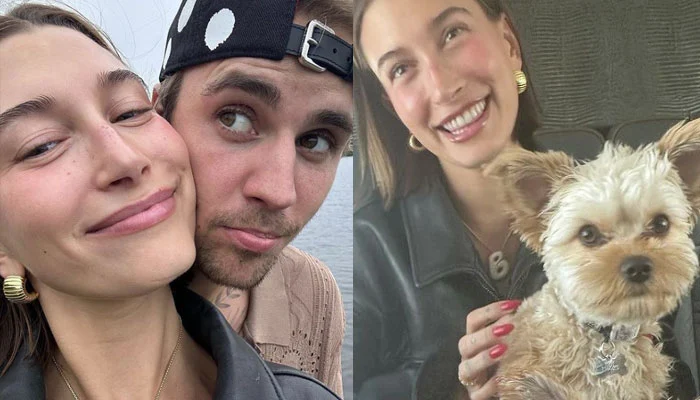 After starring in the racy Snooze video with SZA, Justin Bieber seems to be overcompensating with lovey dovey Hailey Bieber snaps.
The Peaches singer has been sharing love-up snaps with his wife almost daily since SZA's chart-topping sophomore album, SOS, was released.
Having not posted anything on his Instagram account for a while, the singer made his return and has been only posting cosy snaps with the model.
The Baby hitmaker's fans flooded the comment section with theories about his guilt
One fan commented on a series of snaps Justin shared on Instagram featuring him cuddling up to Haily: "Feel like dude is over compensating for doing the sza video.".
Is anyone else finding it curious that he hasn't been active here for months, but then posts hailey nonstop after making an incredibly steamy music video with SZA? "I don't know, just weird," said another.
One commenter wrote, "Here he goes trying to push her back in the algorithm after Sza video.". "Smh" I fw y'all." Another wrote, "Overcompensating for a reason."
She was trolled for taking over her husband's phone and posting her snaps on his account under the name "Hailey Bieber fan account."
He's now forced to take pictures of her so that it appears as though he posted her voluntarily. It's just weird behavior from a couple. Has a great deal of control over him. I feel sorry for him," one person wrote.