John Rich defends Oliver Anthony, Jason Aldean as country stars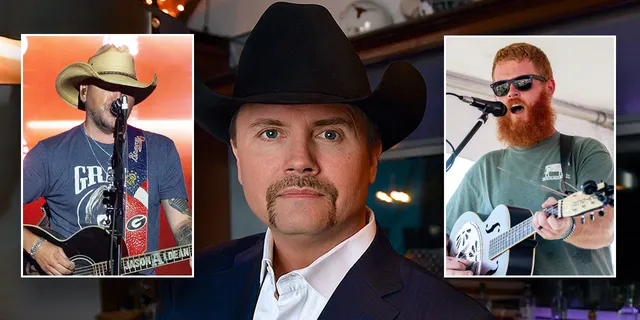 Jason Aldean and Oliver Anthony were praised by John Rich for their straightforward approach to songwriting and connecting with fans.
"I'm Offended," "Progress," and "Shut Up About Politics" are among the tracks on the Big & Rich singer's new album "The Country Truth." 
Although Aldean initially faced backlash for his "Try That in a Small Town" music video, fans turned out in droves to bring him his first career No. 1 song on the Billboard Hot 100. With his political anthem "Rich Men North of Richmond," Oliver Anthony became the first artist to debut at No. 1 without any prior chart history.
His buddies spoke the truth, and Rich is proud of them.
A guy like myself or Jason or Oliver Anthony – our new buddy who's coming out now – when we speak the truth in a song, we do it on purpose, Rich exclusively revealed.
"It's said in a way where that's the truth. That's not something a record label came up with. That's a guy telling you how he feels about it," Rich said.
In just one week, Anthony, a former factory worker from Virginia whose full name is Christopher Anthony Lunsford, became a viral sensation with his breakthrough song. Since then, he has racked up more than 30 million views on YouTube and also turned down an $8 million recording contract.a