Jet ski tourists shot dead off coast of Algeria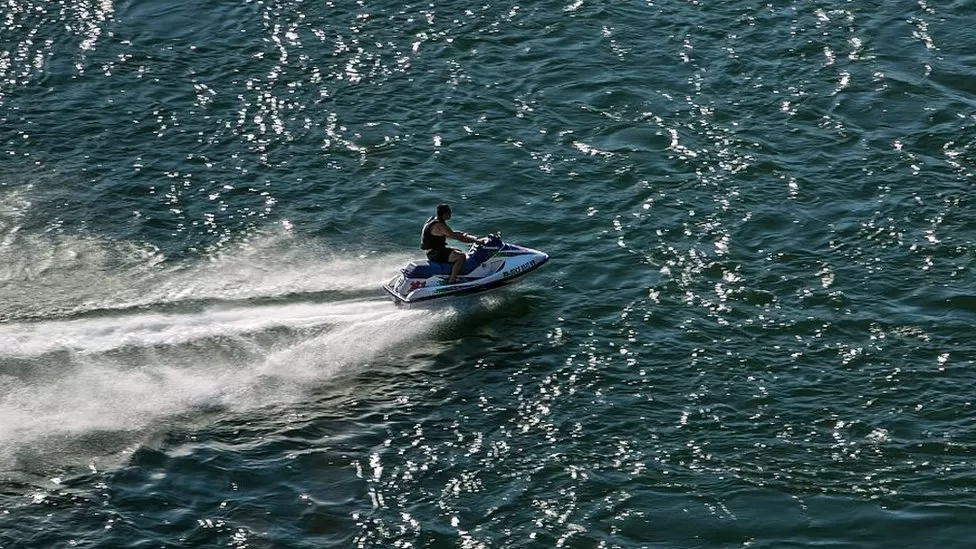 Algerian coastguard have reportedly shot dead two tourists holidaying in Morocco who strayed into Algerian waters on their jet skis.
Their jet ski had been stolen from the Moroccan resort of Saidia by four French-Moroccan dual nationals.
A third member of the group was arrested by the coastguard that patrols the closed border between the two states.
A fisherman posted a video of a dead body floating in the ocean after the shooting sparked anger in Morocco.
Algerian-Moroccan relations were severed two years ago, following the closure of the border between the two countries in 1994. Rabat rejected the claim that Morocco had committed hostile acts.
AFP news agency quotes Moroccan media as reporting that only Mohamed Kissi made it back to Morocco of the four. As a result of getting lost and running out of fuel, the group got lost.
"We got lost, but we kept going until we found ourselves in Algeria," said Mr Kissi, who lost his brother Bilal.
According to him, we knew we were in Algeria when a black Algerian dinghy approached and fired at us.
He said, "Thank God I wasn't hit, but they killed my brother and friend.".
They arrested my other friend. Five bullets hit my brother and my friend. My other friend was hit by a bullet as well."
The Moroccan navy eventually picked him up and brought him back to Saidia, he said.
The second victim has been identified as Abdelali Merchouer.
According to reports, Smail Snabe, the man arrested by the Algerian coastguard, appeared before a prosecutor on Wednesday, but no details were given.
Moroccan government spokesman told AFP it was "a matter for the judiciary" to comment on the shooting.
Algeria did not comment immediately.
Western Sahara remains a point of contention between the two nations, and tensions between them have existed for many years.