Jennifer Aniston jealous of ex Justin Theroux new ladylove.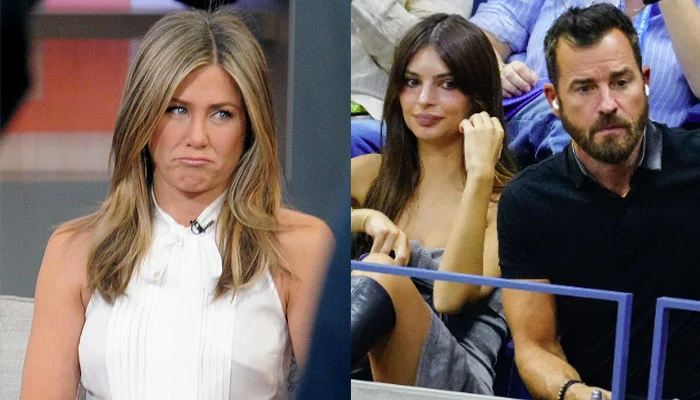 After sparking romance rumours with Justin Theroux, Jennifer Aniston believes Emily Ratajkowski is "every woman's worst nightmare."
Despite her divorce from Sebastian Bear-McClard, the Friends alum appears to be struggling with her ex-husband's new romance with the model, who has been linked with Brad Pitt, Pete Davidson, Harry Styles and others.
Heat Magazine reports that Aniston is insecure after seeing Theroux's pictures with Ratajkowski at the US Open, even though their relationship has not yet been confirmed.
Despite Emily's initial attraction to Jen – she's hot and doesn't necessarily want a long-term relationship – Jen doesn't want Justin mixed up with her, according to the insider.
"She's not inviting comparisons to Angelina and Brad, but anyone can see the similarities," the source said. "Emily is every woman's worst nightmare, just like Angelina."
Theroux and Aniston ended their three-year marriage in 2018 and now she wants to convince him to leave Ratajkowski.
Justin has been known to date younger models, and Emily fits the bill perfectly. According to the insider, Jen does not consider this meddling, but helping a friend.
According to the insider, Aniston is "playing off like she's warning Justin about being exploited for his fame," but in truth, this is a personal matter for her.