Italy mafia trial 200 sentenced to 2,200 years for mob links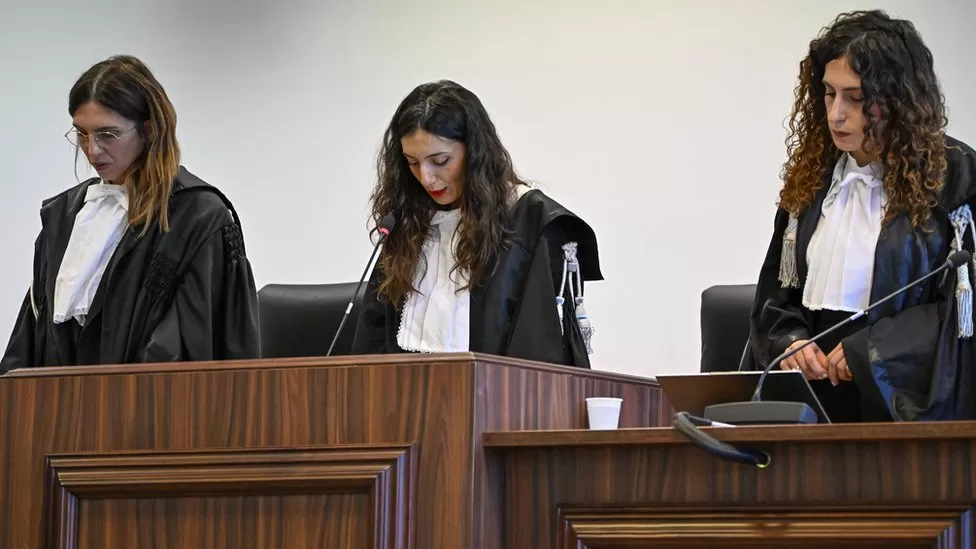 Italy mafia trial 200 sentenced to 2,200 years for mob links sentenced for crimes ranging from extortion to drug trafficking.
A former Italian senator was among those sentenced, though the verdicts can still be appealed.
Among the most influential criminal organizations in Europe is the 'Ndrangheta.
In southern Italy, the case illustrated the mob's broad influence over politics and society. According to experts, the convictions of white collar workers, including local officials, businessmen and politicians, demonstrate organised crime's impact on Italian institutions.
One of the most notable people sentenced was Giancarlo Pittelli, a former senator for Silvio Berlusconi's Forza Italia party. As a result of his collusion with a mafia-like organization, Pittelli received an 11-year sentence.
Civil servants, professionals across industries, and high-ranking officials were also convicted for their roles in infiltrating the legitimate economy and state institutions on behalf of the 'Ndrangheta.
A total of more than 100 defendants were acquitted.
Over fears for their safety, the judges presiding over the case were placed under police protection.
The 'Ndrangheta is widely regarded as one of the most dangerous criminal organizations in the world, originating from the impoverished region of Calabria. In Europe, cocaine sales are estimated to be controlled by it to the extent that it accounts for 80% of the market.
An estimated $60 billion (£49 billion) is generated by the gang every year.
One of the 150 clans that make up the 'Ndrangheta is the Mancuso family from Limbadi.
Professor Anna Sergi, a professor of criminology at Exeter University, said, "This trial confirms convictions of classic mafiosi for crimes associated with criminal activities such as extortion."
The different types of people involved, including white collar workers, provide a more comprehensive view of the entire province and the connections between various mafia clans, she noted.