iPhone, new charger Apple bends to EU rules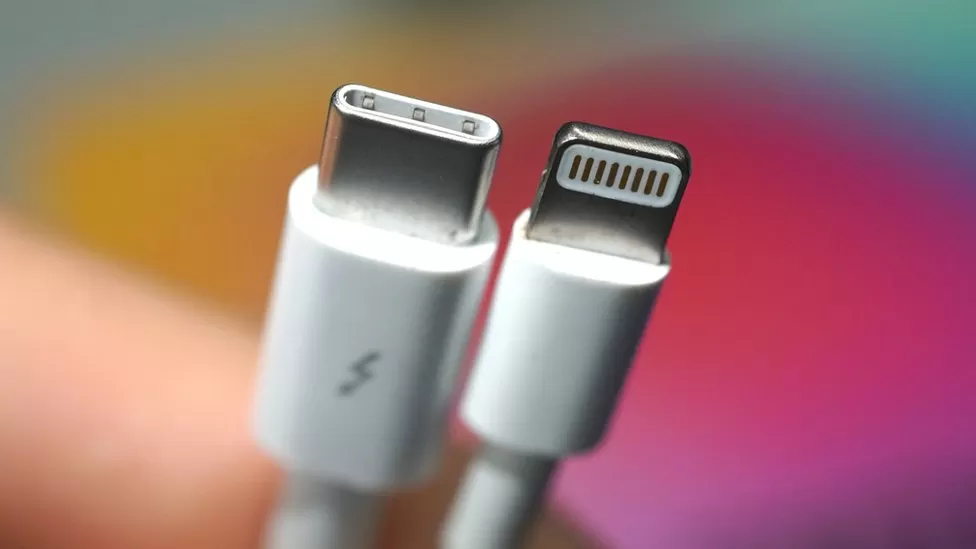 On 12 September, Apple will almost certainly unveil a new iPhone with a USB-C charging port.
Unlike Samsung and its rivals, Apple's phones use a proprietary Lightning adapter.
In an effort to reduce waste and save consumers money, the European Union requires phone manufacturers to adopt a common charging connection by December 2024.
Apple has argued against the EU rule, despite using USB-C in most of its new products, such as the iPad Pro.
"Strict regulation mandating only one type of connector stifles innovation rather than encouraging it, which in turn harms consumers in Europe and around the world," Apple told BBC News when it was introduced in September 2021.
There are already Lightning to USB-C adaptors available from other electronics brands, including Amazon, and all iPhones since the iPhone 8 have been compatible with wireless charging.
As the iPhone 14 looks to be the last Apple device to use the Lightning cable exclusively, this could be the end of the Lightning cable – which costs $19 at the Apple store.
Although it's unclear whether the change will affect the entire product, the tech giant is less likely to make a separate handset for the European market.
New iPhone 15 and iPhone 15 Pro devices are expected to be unveiled next week at Apple's annual autumn event.
Customers will benefit from the switch by being able to use one charger for iPads, Macs, and iPhones, as well as faster download speeds.
The devices that use a wired connection must have a USB Type-C port, regardless of who makes them.
The rules will also apply to laptops, but manufacturers have more time to implement them.
Consumers will save "up to €250m [£213m] a year on unnecessary charger purchases" through this initiative, and 11,000 tonnes of waste will be reduced.