Inquiry finds urea makers guilty of price fixing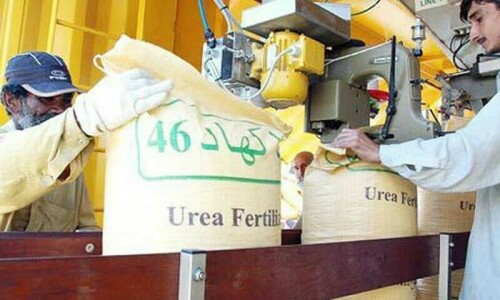 The Competition Commission of Pakistan (CCP) found urea manufacturers guilty of price fixing on Tuesday.
In accordance with Section 30 of the Competition Act 2010, the committee recommended that the CCP initiate proceedings against urea manufacturers and the Fertilisers Manufacturers of Pakistan Advisory Council (FMPAC).
According to a press release, manufacturers and FMPAC were committing a prima facie violation of Section 4 Prohibited Agreements of the Competition Act 2010 by announcing the maximum retail price of urea at Rs1,768 per 50 kg bag.
On November 26, 2021, FMPAC and its members published an advertisement announcing a 'maximum retail price of urea during a period of rising urea prices. The Fertiliser Policy of 2001 deregulated urea prices, and respective provincial agriculture departments notified urea prices periodically as it is considered an essential item. To check for profiteering, the agriculture department notifies these prices as already fixed by the companies.
According to the Punjab Essential Articles (Control) Act 1973, the companies issue their price lists, which are then notified by the respective Deputy Director of Agriculture (Extension).
For the years 2021 and 2022, the inquiry committee contacted the Agriculture Department of Punjab to obtain copies of these price notifications.