India LGBTQ wedding sparks controversy in Punjab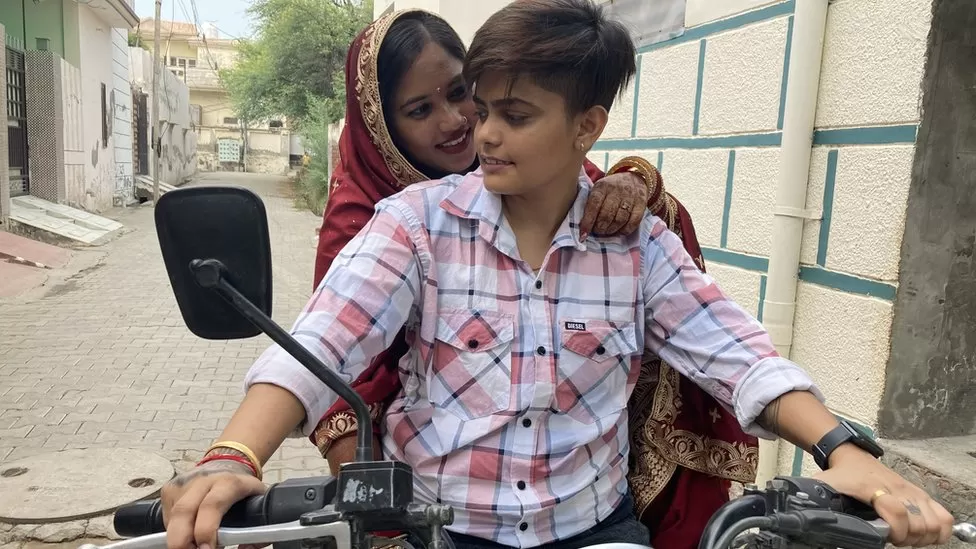 Manisha, 21, and Dimple, 27, married on 18 September in Bathinda city with the blessings of their families – something very unusual for a conservative country like India.
Even more unusual was that their marriage took place in a gurdwara – a Sikh temple – with all traditional rituals performed by the bride and groom.
According to Sikhism's highest priest Giani Raghbir Singh, "same-sex marriages are unnatural and contrary to Sikh ethics".
The marriage of two women in the presence of Guru Granth Sahib – the holy Sikh scripture – was "a severe moral and religious violation", he said, and he ordered the Bathinda gurdwara committee to suspend priest Hardev Singh, who conducted the marriage, and three others until further notice.
Since then, Hardev Singh has been removed from his position. Because one of the women was wearing a turban, he couldn't figure out that both the bride and groom were female.
Dimple disputed the claim, saying that they had provided the gurdwara with copies of their identity proof.
The district of Mansa is home to Dimple, while Bathinda is home to Manisha – both remote areas where LGBTQ+ rights are rarely discussed. Both Dimple, an upper-caste Jatt Sikh, and Manisha, a Dalit Hindu, worked at a garment factory in Zirakpur, near Chandigarh, Punjab's capital.
A few days after their wedding, they looked like any happy newlywed couple. Nearly 70 relatives attended the couple's Anand Karaj (or Sikh wedding ceremony).