India include wicketkeeper Rahul after injury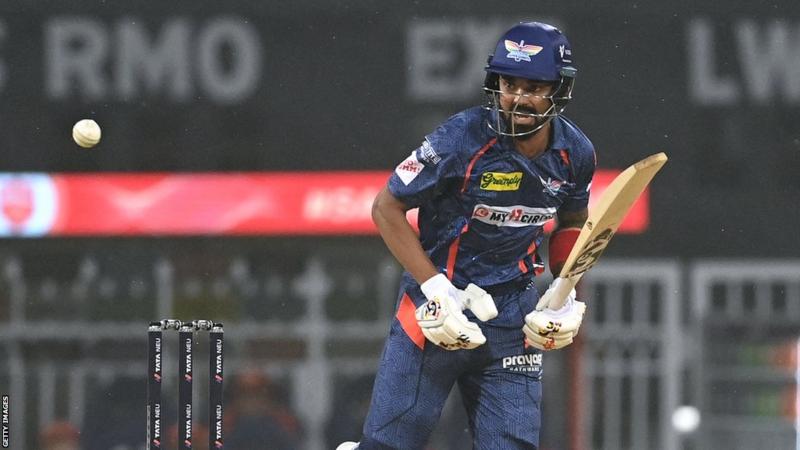 He has not played competitive cricket since suffering a thigh injury in an Indian Premier League match on 1 May.
On Wednesday, he will join the national team in Sri Lanka for the Super Four stage of the Asia Cup.
The World Cup, in India, starts on 5 October, with the hosts aiming for their first title since 2011.
Both Rahul and Ishan Kishan, who hit 82 against Pakistan in the group stages of the Asia Cup on Saturday, will be in contention.
Rohit Sharma said, "We've said earlier that problems like these are good, because it means boys are fighting for positions.".
All this will be calculated and the best 11 will be chosen based on who is in form and who is the opposition.
In terms of Ishan's confidence, the last match he played was brilliant. Batting at number five for the first time, and being a left-hander, he adds another dimension."
While Jasprit Bumrah is included in the 15-man squad after recovering from a back injury that kept him out for almost a year, Ravichandran Ashwin is absent, while Rishabh Pant continues to recover from injuries sustained in December's car accident.
In the India World Cup squad, Rohit Sharma is captain, Shubman Gill is vice-captain, Shreyas Iyer is wicket keeper, Ishan Kishan is wicket keeper, KL Rahul is wicket keeper, Hardik Pandya is vice-captain, Suryakumar Yadav is opening batsman, Ravindra Jadeja is bowling partner, Axar Patel is bowling partner, Shardul Thakur is wicket