How was this week for Wall Street and the economy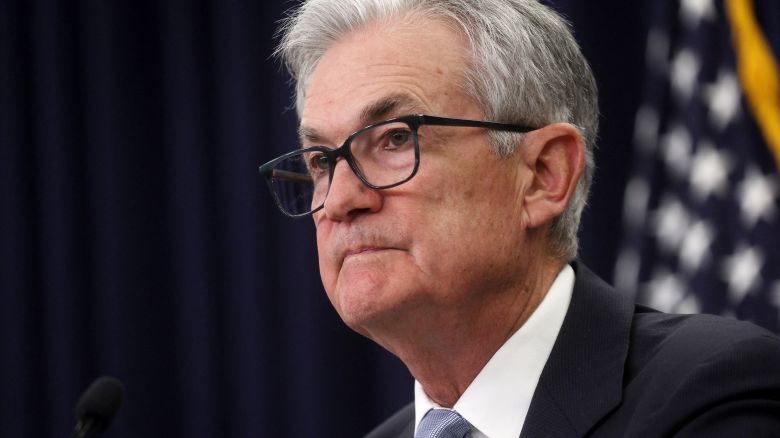 What's ahead this week for Wall Street and the economy
This week investors can expect a number of potentially market-moving events.
Check out what's coming up.
Meeting of the Federal Reserve in July. Tuesday marks the start of the Federal Reserve's two-day July meeting. After pausing in June, the central bank is expected to raise interest rates by a quarter point on Wednesday. According to the CME FedWatch Tool, traders expect a nearly 100% chance of such an outcome on Friday afternoon.
Based on July's decision, investors will be watching for comments from Fed Chair Jerome Powell on where rates will go.
"If they continue to put their foot on the brake to slow the economy down, and they get language around that this week, it could be problematic" for markets, said David Smith, chief investment officer at Rockland Trust.
Powell and other officials have already hinted that another rate hike could take place in September. A recent statement by Fed Governor Christopher Waller reiterated the widely held view among Fed officials that two more rate hikes are needed this year and suggested the central bank may want to hurry up.
One of the Fed's favorite inflation indicators. A couple of days after the central bank announces its interest rate decision for this month, the latest Personal Consumption Expenditures price index for June will be released.
Earnings from big tech companies. A number of companies are scheduled to report earnings next week, but Alphabet, Microsoft, and Meta Platforms will be closely watched by investors. Due to an artificial intelligence-driven rally, these companies have become particularly outsized this year because of their high weighting in the major indexes.
The market tended to react more negatively to companies that reported disappointing results than to those that exceeded expectations during the first-quarter earnings season. In this year's stock market boom, some investors believe that trend may repeat itself with Big Tech companies.
Crewe Advisors chief investment officer Dustin Thackeray said it's a stretch for some of these bigger names to continue to rise.
A miss on expectations could also lead to a sell-off. The Nasdaq Composite on Thursday saw its biggest one-day decline since February after Tesla reported smaller profit margins due to price cuts, and Netflix missed revenue expectations.
Americans working outside in hazardous conditions are facing deaths, hospitalizations, and concerns about their safety in a searing heat wave that has swept across the country.
My colleague Chris Isidore reports that the Occupational Safety and Health Administration, or OSHA, is powerless to protect Americans if their employers force them to work in scorching heat.
Despite the Biden Administration's announcement nearly two years ago, the federal agency's effort to draft a heat standard for workplaces has barely taken off and is likely to take years. Despite climate change's potential for escalating extreme weather patterns, it might not go into effect at all.
It is likely that the total number of workplace deaths related to high heat exposure counted by the Bureau of Labor Statistics – 436 deaths between 2011 and 2021 – is lower than the actual number.