How laksa fever took hold in this Australian city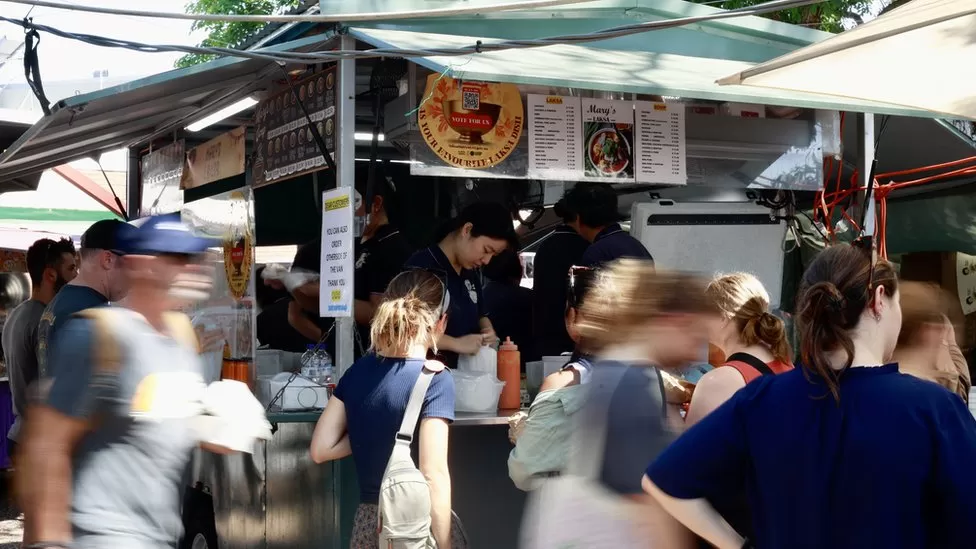 Malaysian, Indonesian and Singaporean cuisines all claim the sour and spicy noodle broth, traditionally topped with meat or seafood.
Darwin, however, will tell you that it's now theirs.
This multicultural city is so obsessed with laksa that it has inspired weekly rituals, sparked household rivalries, and made humble chefs into local celebrities.
Demographer Andrew Taylor says the dish captures not only the community, but also where we are and who we are.
There's just something different about the population here, and the laksa is no different.
The city's infatuation with markets is evident everywhere.
Darwin's mercury rarely dips below 20C, and the air often feels so humid you need a shower just walking to the letterbox.
Every Saturday, sweaty crowds form between stalls at the Parap Markets, craving a fix. Fans armed with containers to take home a few ladlefuls of the beloved soup greet the faithful with a tangy scent and an electric choir.